We need to 'normalise' women in tech, says Grab CEO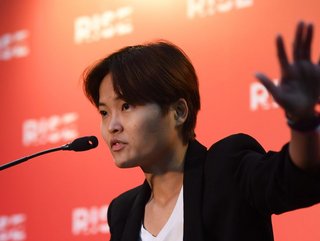 Credit: Getty Images/Handout
The trailblazing co-founder of Grab is on a mission to create a more inclusive environment for the next generation of female entrepreneurs in tech
Tan Hooi Ling, co-founder of multi-billion food delivery firm Grab, has focused her efforts on smashing stereotypes within the tech industry, while paving a brighter future for female entrepreneurs.
The tech company recently announced plans to raise the proportion of women in leadership positions from 34% to 40% by 2030, while ensuring equal pay goals are met. To do so, Tan and her team plan to use data.
"Data helps keep us honest," Tan said to AFP. "Right now, we have monthly and quarterly reports that help us look at how many female 'Grabbers' we have in different teams to ensure there is no unintentional bias and whether our pay parity is equal."
Becoming a catalyst for change
Although Tan has shared that she did not face adversity while building Grab, she recognises that other women do face discrimination. For example, NGO Women Who Tech surveyed more than 1,000 people across the globe, to find that 44% of women in the tech industry report being harassed.
On creating an equal environment, Tan says: "That's the role I'm hoping to play – to help create more of these environments where I was fortunate enough to grow up." She continues that she believes the issues surrounding gender diversity in science, technology, engineering and mathematics (STEM) industries is a "by-product of history" of girl's not having enough encouragement to pursue subjects and careers within the industries.
"We believe in 'normalising' women in tech. This starts by exposing females to many examples of women who have built their careers in tech," she continues.
However, Southeast Asia has a higher global average of women in the tech industry (32%), it's still much lower than other industries (38%), according to a Boston Consulting Group study.
Creating opportunities in tech
As a CEO and leader, Tan is keen to continue growing Grab, to create more jobs for women who may previously not have had the opportunity to join the workforce. To do so, she wants to create a flexible working environment, to ensure there is not a 'brain drain' of female talent.
She says: "Not everybody in the world can do a nine to five job, five days a week. Some of them need flexibility because they're moms, they are parents.

"Being a working mother is not easy. And whether it's in tech roles, or just in general leadership roles, I think we need to be more empathetic of the situations that they're in and see if there are ways we can, you know, help, again, break biases."