What's it really like to be a female founder?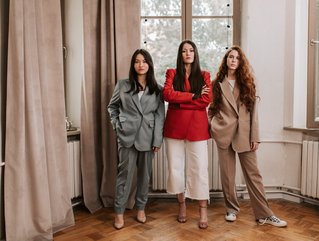 Women are drastically outnumbered by men in the startup space, while also facing far more barriers. We explore why this is and how it can be overcome
There's something incredibly admirable about an individual going it alone and launching their own business. As consumers, we'd often rather use our money to support budding new companies than continue to line the pockets of multi-million dollar enterprises dominating the markets. After all, who doesn't enjoy a success story?
But when you think of a startup founder, are they a man or a woman?
Although women sit at the helm of 20% of new firms, they're still drastically outnumbered by men, according to research by Natwest Chief Executive Alison Rose. But, to really understand the issue, we need to look at the facts. Last year alone, we saw a whopping 409,800 all-male-led incorporations compared to 145,000 all-female-founded companies – a staggering difference.
Why is there a gender divide in the startup space?
It would be easy to pin the difference on a lack of ambition, knowledge or motivation, but the truth of the matter is simply that women have it harder. And problems seem to start at the very get-go, with funding.
For example, at US venture capital (VC) firms, only 12.4% of those in decision-making positions are women, according to Axios analysis. Of the 213 asked, 61% did not have any female decision makers and only 9.7% had two or more. Why is this problematic? Well, firms with female partners are three times more likely to invest in women-led businesses, according to the Harvard Business Review.
Of course, there are a number of other reasons that make getting a startup off the ground more difficult for women.
Over the coming weeks, we will share the journeys of three startup founders, Sophia Parvizi-Wayne, Molly Johnson-Jones and Sophie Cowen, who are leading by example. We discuss the various barriers women face when launching a startup while hearing their best advice to help others thrive.