Women's Equality Day: Over 100 Years of Celebrating Women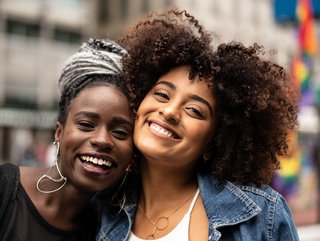 Credit: Getty Images
To mark Women's Equality Day 2022, nine tech experts shared their insights on how we can continue to level the playing field for women across the globe
Women's Equality Day originated in the US in 1920. The celebration commemorates the adoption of the Nineteenth Amendment to the United States Constitution, which effectively gave women the right to vote – a huge achievement for gender equality. Since then, the movement has only grown in significance. It is now recognised in numerous countries around the world as a symbol of the widespread barriers women face, and break down every day – big or small.
The uphill battle
Since 1920, women have made considerable progress to achieve equality, but it's no secret that women still face discrimination in numerous aspects of life. The technology industry is no exception. As Samantha Thorne, Head of People at Node4, summarises: "Businesses of all sizes and across all industries must strive to create teams that are equal, diverse and inclusive; a recent study in the tech industry shows we still have a long way to go, with one in three women in the sector saying they witness gender bias – defined as men being considered more capable at work. If this is ever going to change, the industry must recognise the role it has, not only in providing more opportunities for women in the workplace but also in encouraging more girls to consider a career in tech".
Learning and development
One of the most important ways to encourage women into the workforce is to offer plenty of opportunities for learning and development. Michelle Boockoff-Bajdek, CMO, Skillsoft, explains: "For Women+ to thrive and advance in the workplace, organisations must provide them with opportunities for continuous learning to develop in-demand skills and competencies, along with access to mentorship and sponsorship programmes. At the same time, allies must step up; call out bias, conscious or unconscious; use their voice to advocate, and take action when and how they can".
"This Women's Equality Day, a focus on education, training and opportunity are instrumental", furthers Krishna Desai, Senior Global Marketing Manager at Cubic Transportation Systems. "Of these, the industry has the most control over "opportunity", and the use of data to identify skills and roles where DEI is lacking, building on the education and training programmes, and putting focus on career paths streamed for the appropriate roles.
"Additionally, more needs to be done to ensure we break the subconscious bias which exists within recruitment and promotion processes. Human behaviour experts have said that we have a tendency to hire people who remind us of ourselves – if 80% of people hiring are men they will be more likely to hire men. The importance of diversity panels when interviewing and involving organisations like STEM returners programme, cannot be underestimated".
Creating opportunity
To achieve a better balance between men and women in the tech industry, it's important to first address that women face different barriers and challenges. Thus, the opportunities presented to women should be tailored to these differences. For example: "The domestic duties that typically fall onto women – childcare, caring for other relatives or the basic household chores – can often see them excluded from the talent pool of those considered for promotions as board-level roles are demanding and time-consuming", Joy Ravenhall, Marketing Director at Tax Systems, explains. "A flexible working policy that is supportive of workers throughout all levels of the business can change this dynamic. Not only does it allow flexibility for women to juggle their extracurricular responsibilities, but it allows men to support their partners as they'll also have the freedom to flex around the typical working hours and lend a helping hand".
Claire Hughes, HR Business Partner at Totalmobile, continues: "In addition to employing and training employees on the appropriate technology, there are many other initiatives that organisations can implement to improve gender parity. Some practical steps that can be taken include: involving women in the recruitment process, supporting pay transparency and encouraging female role models and better decision making by having a diverse executive team."
Nicola Kinsella, SVP of global marketing, Fluent Commerce also suggests initiatives such as 'Remuneration levelling'. "'Remuneration levelling' or removing everyone's details from your system, allows you to compare salaries across similar roles in respective regions. This can help with 'levelling up' people across roles as well as making sure salaries are comparable with the going rate in the industry."
Bringing women into the boardroom
"Eradicating bias at recruitment level is just the beginning", states Dr Shirley Knowles, Chief Inclusion and Diversity Officer, Progress. "In the tech sector, women remain a minority - making up just 30% in 2021. For leadership, the figures are even more shocking, with less than a fifth (19.2%) of Fortune 500 CIOs being women. If those numbers are to change, real action must follow the sentiments so frequently expressed."
Svenja de Vos, CTO, Leaseweb Global supports this, stating that: "There is still a significant gender imbalance as promotions to leadership roles are not equitable, and women of colour continue to lack representation at every level.
"The continued state of disparities, highlights a 'broken rung' within the corporate ladder. If companies continue to fail in seizing the opportunity to recognise and properly support women in their organisation, they risk an unconscious gender bias within their company culture leaving women with an unclear path forward."
Benefits for all
Finally, it's important to remember that striving for women's equality is by no means only beneficial to women. Men and women both have experience and expertise to bring to the table that can greatly benefit any industry. Eulalia Flo, Sales Director, Iberia at Commvault concludes: "The technology industry is transformative by nature. For this reason, we need different perspectives and experiences to uncover new opportunities to pursue and alternative ways of doing things. For example, there are some tendencies to revert to techno-solutionism – the need to do cool things with cutting edge technology – just for the sake of doing it. I believe that women are more likely to avoid such traps because they are typically more practical and, therefore, would focus on using breakthrough technologies to solve real-life problems."