Coca-Cola is committed to #BreakingTheBias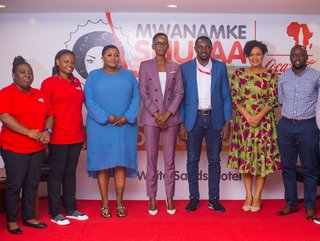 International Women's Day 2022 is fast approaching, and we're seeing more and more companies supporting this year's theme, which is breaking the bias.
Coca-Cola Kwanza has committed to empower women by pledging to support 1,000 individuals through the Mwanamke Shujaa campaign, which translates to 'A Brave Woman'. The campaign aims to equip women with the tools they need to take their place as equals in society and the workplace by focusing on three pillars: education, employability and entrepreneurship.
Coca-Cola will donate 250 desks to Tanzania's government girl's schools and 500 comfortable chairs to provide a conducive learning environment. In addition, 100 women graduates will also be welcomed into the company's internship programme, allowing them to obtain hands-on skills and training.
To support female entrepreneurs, the company will select a group of women involved in recycling and provide them with essential resources to assist them with their initiative, such as plastic shredding machines.
Salum Nassor, Coca-Cola Kwanza Director of Public Affairs, Communications and Sustainability said "In all our actions, we must be relentlessly self-aware of our role in the world and the impact we can have. Therefore, we must help care for the people and communities we depend on to succeed.
One way through which we can support communities is by empowering women. Across local communities, we give back every year to help make them stronger and more prosperous. Because women are integral to our continent's shared success, we seek to empower women both in the workplace and through community programmes.
Whether donating money or our time, we take our responsibility to the communities we call home seriously."