Empowering the entrepreneurs of Nigeria with N1bn grant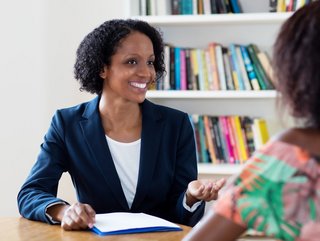 Credit: Getty Images
Flourish Africa will financially support over 2,500 women in Nigeria over the next five years, with a major grant to ensure that no woman is left behind
Female empowered non-governmental organisation (NGO) Flourish Africa, is set to support 2,500 Nigerian women with a N1bn (~US$2.4mn) grant.
Over the next five years, Flourish Africa aims to help female entrepreneurs find their full potential by providing financial support and ensuring that no woman is left behind, according to Founder, Apostle. Folorunso Alakija.
"I launched the Flourish Africa 1 billion Naira Fund last year during my 70th birthday as a gift to hardworking and enterprising women," Folorunso explained. "This initiative will focus on empowering women economically and socially for the benefit of their immediate families and the society."
Folorunso explained that out of the total fund of N1bn, a grant of up to N2mn (~US£4,800) would be disbursed to 100 women every year for five years. In addition, the women will receive training from a number of partners; Eloh Consulting Limited, will provide women with three months of training in Management Development; PwC will provide training on the tax regulations and requirements for doing business in Nigeria; Google will provide free digital skills training and Google Business Profile verification for the female entrepreneurs.
"After the training, 100 audacious entrepreneurs from the pool will access grants of a maximum of N2 million according to their business needs and capacities from an annual fund of 200 million Naira," Folorunso says.
Lilian Uwaeme from partner Eloh Consulting Limited, shared that the company is proud to be educating, motivating and elevating 500 female entrepreneurs by partnering with Flourish Africa.
"We have put together a group of seasoned facilitators with vast industry experience to facilitate this programme," Lilian said. "We are also providing female entrepreneurs with a one-year business plan advisory support. This is to ensure that at the end of the programme, they would be equipped with knowledge and skills that will enable them to run sustainable and profitable businesses."
Through the grant and the three partnerships, Flourish Africa aims to create an uplifting and empowering platform for female entrepreneurs to enhance essential skills necessary for them to thrive in business.