Female-led organic baby food company Yumi raises US$67mn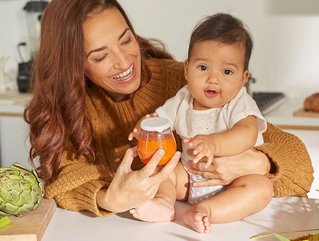 The female-founded organic baby food company Yumi has raised US$67mn to expand further into retail. Yumi also offered female investors a 20% discount
Yumi, an organic baby food brand, has raised US$67mn in a Series B funding round, where over 70 female investors or women-led firms were welcomed to the capitalization table.
A success for organic, vegan and gluten-free baby food
Founded in Los Angeles in 2017, Yumi is both a female-founded and female-led direct-to-consumer company, which manufactures meals, snacks and even vitamins for kids and babies.
Yumi works with nutritionists, paediatricians, metabolic health experts and chefs, to create organic, vegan and gluten-free food for babies and children.
Participants in the round included:
Levelling the playing field for female investors
Proceeds from the funding will be used to:
Advance Yumi's retail expansion

Amplify new product launches
In addition, Yumi reflected on the gender pay gap in the USA, where women earn 84% of what their male peers do. In recognition of this, Yumi offered female investors a 20% discount on its convertible note.
"As a mission-driven brand, Yumi is focused on providing nutrient-dense, scientifically-based products that help parents better optimise their entire family's nutrition", said Angela Sutherland, co-founder and chief executive officer of Yumi. "Being a data-driven company based in the CPG space, a category whose primary customer is often female yet is typically funded by male-owned venture capital companies, we believe it was important for us to recognise and correct this imbalance. By providing opportunities for investment from a group of powerful women, we were excited to be able to level our own internal playing field."