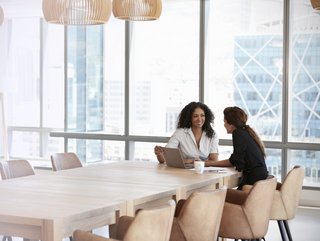 Toeing the line between getting the job done and regulating employee productivity, motivation and overall happiness is no mean feat.
But good managers will know that there's always room for improvement and that there's always more to learn. So here are our five key points needed to level up your managerial skills.
Learn how motivate
There are hundreds of different ways to motivate employees, but some are much more effective than others. Of course, rewarding individuals with a generous bonus or increasing their salary is one way, but it's not always the most effective. Research from the Harvard Business School (HBS) shared that although US businesses spend more than a fifth of their budget on wages, more than 80% of employees don't feel rewarded or recognised. A good manager will work with their team to understand different factors that may increase motivation, which could be implementing flexitime, working from home or increasing annual leave.
Learn how to self-reflect
No matter how hard we try, none of us are perfect. And that's fine, as long as we give ourselves the time to look back at our mistakes and turn them into lessons. When we're called out for doing something wrong it can be easy to go into defence mode, but as a manager, it's important to set the example of self-awareness to the rest of the company. By engaging in self-assessment and initiating open discussions with peers, you're more likely to identify your weak points and understand how to improve them.
Learn to delegate tasks
Learning how to capitalise on team members' strengths and delegating tasks accordingly will not only increase staff satisfaction and productivity, but it's likely to lighten your workload too. Author and Harvard Business School Professor Amy Edmondson says: "One of the leadership challenges is to set direction, to set that aspiration, and to recognise that you don't have the answers yourself. You have to empower and delegate to others the actual work of figuring out how to get things done and getting them done, and then they can come back to you and ask for help."
Learn how to communicate
Communication is one of the most important skills to learn professionally, both in life and in general. As a manager, chances are you'll have plenty of time to offer feedback, which always needs to be honest, frequent but most importantly, constructive. Scheduling formal and informal meetings with team members is a sure-fire way to build a rapport that will likely keep the lines of communication clear.
Learn to regulate emotions
When working in high-pressure environments, it can be hard to keep a cap on emotions. Whether that's leaving your personal life drama at the door or refraining from sudden work-induced outbursts, there's definitely a certain skill to successfully controlling emotions. The main objective is to stay calm, breathe and to take regular breaks. It's no good being the hot-headed boss that everyone is too intimidated to approach.