How to tell whether an employer is inclusive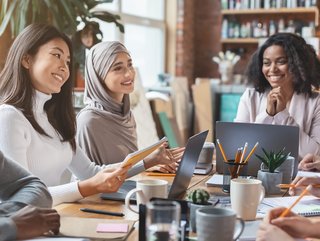 A major part of landing a job you love is finding a company that shares the same values as you.
So if you're looking to start a role with a business that prioritises DEI initiatives, keep an eye out for these telltale signs that will give you an indication as to whether they nurture an inclusive environment.
Dissect the job description
Before even applying for a job, you can gauge a rough idea as to whether a company takes DEI initiatives seriously. Firstly, look out for language. Is the description littered with gender-coded words that may only be specific to certain sexes or cultures? Secondly, it's been well documented that women are more likely to apply for jobs where they meet the majority of the criteria. Companies that have done their research will know this, so spotting a long list of degrees, qualifications and experiences is a big question mark. On the flip side, companies that are really keen to interview a diverse pool may include their commitment to DEI at the bottom of the job description.
Scope out the office
Interviews are stressful situations to be in, so we have no doubt that your mind will be running 100mph and loaded with role-related questions. But if you're lucky enough to walk through the office and potentially even meet some of your future colleagues, try to take note as to whether there is a diverse mix of faces – is there a mix of sexes, races and cultures? If you are offered the job after a virtual meeting, remember that you can ask to tour the office before you accept the role.
March8 Accreditation
The March8 Accreditation is more than a logo in your email footer — it shows that your business cares about equality. Current and future staff will be able to see that you're on the way to great things together, while showing the world that you are a business that goes above and beyond to promote DEI initiatives. Change doesn't happen overnight, but the March8 Accreditation demonstrates that a business has made a meaningful commitment.
Do your research
When you're flicking through the company's website, do they use stock images or images of their own employees? If it's the latter, is there a diverse mix of genders, sexes and cultures? It's also good practice to read reviews. Chances are, if other people have had particularly positive or negative experiences with a company, they'll want to share it. Try to spot trends with reviews too – did the company receive an influx of negative feedback 18 months ago, and if so why? Of course, not all reviews are entirely accurate, but if there's a lot of red flags then you'll need to collect them and have a serious think.
Out-right ask
Interviews are a two-way street, so remember that as a candidate it's also your chance to discover whether the company is the right fit for you. When your turn to ask questions arrives, have a couple noted down to find out more about the company's DEI initiatives. Asking about parental benefits, the gender split and flexible working policies are a good place to start. If the interviewers are at all guarded or vague about their answers, this may be a good indicator that they're not sure of their policies – or that they simply don't have any.