Global DEI Institute launched by Warner Music Group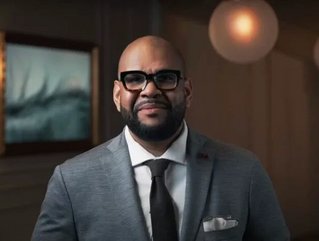 Warner Music Group (WMG) has recently launched its Global Diversity, Equity and Inclusion (DEI) Institute.
The Global DEI Institute, which is the first of its kind in the music industry, will work as a hub of "innovation, learning and action" within the company. Its launch closely follows WMG's publication of its "north-star diversity, equity and inclusion commitments", as part of the organisation's first environmental, social, and governance (ESG) report.
The institute will be home to educational initiatives, such as WMG's Movement DEI education series — a number of workshops where people can learn, grow, and reflect on key aspects of DEI, including anti-racism, ableism, homophobia, and sexism. It will also include a DEI Innovation Lab to accelerate new DEI strategies, while promoting opportunities for emerging leaders to showcase skills and capabilities.
WMG Global Head of Diversity, Equity, and Inclusion, Dr Maurice Stinnett, says: "Warner Music Group is taking a bold step toward inclusion, equity and lasting change by institutionalising this hub of training and innovation.
"I am thrilled to partner with some of the most brilliant minds in our industry and culture to further develop our leaders and offer educational opportunities for everyone at WMG.
"As a company, we continue to reflect internally and build the roadmap ahead towards more equity and inclusion, and this institute will help drive this imperative work.
"This isn't a moment we are responding to; this is a commitment that will be baked into the fabric of our company and industry for generations to come."
Organisations such as the Global Fund for Women, OutRight Action International, National Disability Institute, Congressional Hispanic Caucus and Global Indigenous Council, have also partnered with WMG.
President of Warner Music Latin America, Alejandro Duque, said: "We're always looking for new ways to drive collaboration and leverage our creativity at WMG. Bringing together employees from across the world through the Institute to problem solve and innovate to drive greater equity and inclusion at the company will be an amazing way to create change and develop future leaders."