How will LinkedIn support women in the era of digital?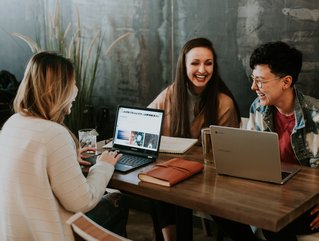 Digital is driving businesses forward and for women to remain up to date in the technological landscape, LinkedIn is providing support alongside the UN
Anything digital is critical in the 21st century. The world of business is shifting in favour of technology and digital solutions for marketing and across the globe, we witness more young individuals and women excel in digital roles. Whether you're working for a marketing team or developing the next generation of the internet of things (IoT), this requires a digital mindset, which, for many, requires upskilling.
This upskilling is in high demand across less developed countries, which has been recognised by the business-centric social media platform LinkedIn, as it supports women economic empowerment in the east.
Developing careers for women with digital
Working with the UN Women—an arm of the organisation that is dedicated to diversity, equity and inclusion (D,E&I)—LinkedIn is driving funds towards female empowerment in the digital world.
The partners will invest US$5mn in a pilot project in Maharashtra, India, in an effort to increase skills among women in the region and encourage more digital adoption. The end goal of the three year plan is to create more job opportunities and even out the overall global access to digital skills.
While this effort to create more jobs for women marks a major intervention from the social media platform, and the UN Women, it will also encourage wider employment in India, which has experienced a steady incline since the coronavirus pandemic.
Ashutosh Gupta, India Country Manager—and evangelist of culture and diversity, told the Business Standard: "We are delighted to partner with UN Women to jointly work towards improving female representation and professional diversity across the region's workforce by investing in the upskilling and economic empowerment of women."
"By bringing women closer to the right skills and resources, we aspire to create a more equitable and all-inclusive talent landscape."
LinkedIn's efforts to improve diversity at work
It's become a hub for all areas of work. From networking with like-minded business representatives and evangelists to finding the next step on your career path, LinkedIn is now the 'do-it-all' platform for anyone remotely interested in business.
But LinkedIn is more than just a business social network, it's a platform that shares and encourages news and updates from all members. The company publicly supports the LGBTQ+ professional community—and the community thanks it for this.
Research by LinkedIn found that sentiments are changing among businesses as 54% of LGBTQ+ professionals were supported when they came out at work. Meanwhile, a third still remain quiet due to potential workplace discrimination. Other issues among the community have come to light as many are still fearful for their career development and scrutiny from their current workplace.
These figures represent an increasing acceptance of diversity in the workplace and non-LGBTQ+ support. Many within the community are now taking their careers into their own hands and have become selective on where they work, ensuring they are comfortable and supported by their teams. Many have also noticed the positive effects of returning to work with more feeling encouraged to develop professionally while also benefiting from the 'work-from-home' culture.