Success Story: Kamales Lardi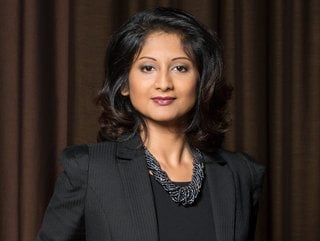 Digital and business transformation expert Kamales Lardi moved from Malaysia to Switzerland 16 years ago.
During this time, she has obliterated the glass ceiling to become CEO and founder of Lardi & Partner Consulting. We caught up with her to find out exactly how she achieved this success.
Tell us about your career journey.
In 2003, I went to the UK to study my MBA at Durham University Business School. Over the years, I have kept in close contact with my alma mater and up until recently, I was the chair of the MBA Advisory Board at the university. Once I graduated I moved to Switzerland to join the Zurich Insurance Company, where I joined the Internal Consulting team. I decided to return to consulting and joined Deloitte Switzerland, where I later became the Head of Deloitte Digital Switzerland. I then went on to launch my own company, Lardi & Partner Consulting.
What motivated you to launch Lardi & Partner Consulting?
We're actually celebrating our 10 year anniversary, which is really exciting! I always knew I wanted to start my own business, but I was almost pushed into it after becoming a parent as I needed to be in a more flexible environment. Everyone and their uncle told me it wasn't going to work, and 10 years ago I was much younger and full of doubt, but sink or swim, I wanted to give it a go. Fortunately it's been an exciting journey and I wouldn't trade the experience for anything.
What have your greatest challenges been, either before or after the launch of Lardi & Partner Consulting?
When I shared the news of my pregnancy things changed. Perceptions of my capabilities and commitment to my career changed, although I remained the same focused and ambitious person. Certain limitations were put on me, for example I was told that my pregnancy would hold back my progression and I should take a backseat. Because I have always been so dedicated to my work I never thought that would happen, so it really pushed me to surpass expectations and take a leap of faith to start my own firm.
With that in mind, did you have any defining moments that changed your career path?
When I started my career back in 1999, I was so excited when I went for my first tech interview after graduating. The CIO of a small medical technology company interviewed me, but throughout the process he kept asking about my ability to file documents and whether I was comfortable making coffee for the team. After a while, I asked him whether all tech analysts were required to do these duties – he laughed and said that I was not capable of doing that role. Apparently he was interviewing me for the Office Manager position. Calmly I showed him my qualifications, but he refused to believe me, convinced that the role was too technical. As he was walking me out of the building he stopped to greet another person, who I knew to be the Head of Development – I had done my company research. I knew that there was an open role on his team, so I stepped forward, introduced myself and asked to interview for that position. I'm happy to say that I got the position and by the time I left the company, I had worked successfully across both roles. If I hadn't had the courage to interject, my confidence would have been shattered and it may well have put me off a career in tech.
What would you say to women who are in the position that you were 10 years ago?
As human beings, we always have doubts. Doubt can be good because it can sometimes push us towards excellence, but it can also hold us back. So I would advise women in the tech space to be bold, believe in your capabilities and reject limitations, whether they're from society, leadership teams or even from our own mindset.