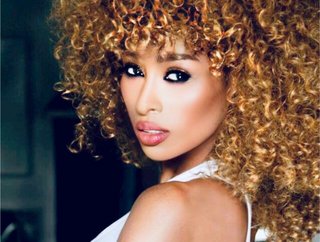 Women's right advocate and fashion content creator, Ngozi Onwuchekwa, fell into her career by accident.
We wanted to find out a little more about how she achieved her success, what her inspirations are, and what she would say to her younger self. This, is Ngozi's success story.
Tell us a little about yourself and your career journey to date.
I like to describe myself as a 21st-century Marketeer, cancer battler, fashion content creator, civil and women's rights advocate and eternal optimist.
I started my career in Public Relations, working for a well-known celebrity talent management and production company. I didn't get paid much, despite the frequent 12-hour days, and never felt that I was able to ask for a fairer wage.
Roll on a few years later, and I fall into marketing by lucky accident. A former boss asked the "PR girls" for help in a marketing campaign. This fleeting introduction to a new world made me realise why I was always unfulfilled in my career. Marketing kept me on my toes and satisfied my creative spirit. It was an amalgamation of everything I loved about public relations, events, strategic management, business development, sales, content creation and much more.
Today, as a certified Marketing Strategist, I've had 13 years of experience working with clients from various sectors in the Southeast Asian, African, and European markets; overseeing the management of 350+ corporate accounts. Which in totality has generated financial transactions of over £55 million for past employers.
However, the last two years have been extremely challenging from a personal and career perspective. COVID-19 destabilised many industries in unprecedented ways, the Black Lives Matter protests awoke my civil rights voice, and I was, unfortunately, diagnosed with cancer.
What inspired you to launch Style in the City?
Moving to New York after a decade in Singapore allowed me the space to reassess my career trajectory. I wanted the freedom to grow a personal brand on social media and utilise my marketing experience to effect change. Additionally, after years of working for companies, normalising 12-hour days and feeling creatively stifled, the attraction of becoming a digital nomad loomed larger. I was forced to ask myself the question, 'If not now, then when'?
Style In The City allows me to wear several hats, and I love the versatility and opportunities that it affords.
I've collaborated as a consultant/strategist on a host of projects from movies, music, fashion, book re-launches to beauty ventures. Utilising my marketing experience to help largely, female-owned businesses achieve their strategic goals and objectives.
Published several marketing articles on LinkedIn from my perspective as a black female consumer and marketing strategist living in this fast-changing digital world. The aim was to share industry tips and tricks potentially helpful to C-Level managers navigating the industry's terrain.
In addition, Style In The City allows me the space to create social media content for fashion lovers of affordable luxe, champion diversity and be honest about issues surrounding race and gender. Notably, If I worked for an organisation, I'm confident I would have felt uncomfortable sharing my real thoughts on such controversial issues on public platforms.
What key skills do you possess that have been vital to your success?
Nowadays, Marketing is heavily driven by technology; therefore, my understanding of data analytics, current market trends and technological innovations may explain the successes. I'm also very passionate about what I do, therefore, always dedicated and happy to go that extra mile.
Tell us about your work with Diverse Voices. How are you able to support diversity and inclusivity?
Diverse Voices is a bespoke six-month educational programme to aid development. It aims to support creators from underrepresented communities, offering them the opportunity to scale their creativity with access to resources and support to grow their community, building a unique presence across Meta (formerly Facebook) and Instagram.
The programme illustrates and shares my commitment and passion for supporting diversity and inclusivity. As a Black woman, I believe in the power of 'if you can see it, you can become it'. Therefore, I understand the importance of representation, visibility, and platforms that educate and support underrepresented groups.
What advice do you wish you could give your younger self?
This is a profoundly emotive question, one I also addressed on my Instagram back in July 2021 and now in my upcoming book. What would I tell my 8-year-old self? Too much, if truth be told, but in a nutshell, I would hug her and say... find your passions earlier, you're stronger than you know, and you're going to be okay.
Do you have any exciting plans lined up for the future that you'd like to share with us?
I'm currently writing a book on my cancer journey aimed at helping patients and their carers. I'm also at the tail end of an MBA in Digital Marketing, collaborating with Black/female-owned SMBs (fashion brands) on social media, negotiating with a British network on a future educational program, getting more involved with the Grassroots Law project, and looking after my health.