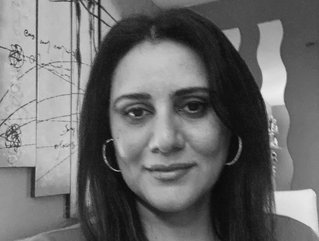 Meet Priyanka Sehgal, the dating app founder who helps singles find long-lasting romance.
As a media expert, Priyanka gained a wealth of experience before venturing down the path of entrepreneurship, when she decided to launch Sparkles, a dating app. We sat down with Priyanka to hear more about her journey to success.
1. Tell me a bit about yourself
I am the Founder and CEO of Sparkles, an experiential dating app powered by AI. I am also a Columbia Business School alumnus and a media professional, with more than 20 years of noteworthy experience. My acumen ranges from TV and digital, in the areas of strategy, product, growth, marketing, monetisation, content, programming, partnerships, and IPs.
Previously, I worked for a number of major media enterprises, such as Network 18, Times Television Network and NDTV. I have designed world-renowned IPs and programmes, which have successfully brought transformational reforms in the news, business TV, and digital category. By identifying new models that benefit the organisations' long-term goals, I was successful in generating millions of dollars in revenue.
2. Tell us about Sparkles, and what inspired you to launch a dating app?
I built Sparkles to solve a problem for myself. After my divorce, I realised that dating was hard and it was even tougher to find someone looking for a long-term relationship. To find out whether other singles had the same problems, I went on 250 dates with people of different nationalities in the US, sometimes even changing my orientation — it turned out that the world at large was undergoing similar life problems. I used the research to build a dating app that encourages single people to have different experiences with their dates, by assisting them with the decision making process using AI, while focusing on financial and mental wellness.
3. What makes Sparkles unique?
Sparkles focuses on dating with intent and assists users at every step of the way. We encourage single people to meet over a shared activity or a unique date idea. Meeting people at their comfortable best helps understand more about who they are, and doing activities together helps to build memories.
4. Who and what provides you with inspiration?
Singles across the globe and my own journey to find love. I talk to singles everyday in communities that I personally moderate. Nothing motivates me more than hearing their stories and finding solutions to improve their dating experience. Now it's about spreading the word about Sparkles.
5. What has been the biggest challenge you've faced in your career so far?
No matter how successful you may be in the corporate world, when you turn entrepreneur, you still have to start from scratch and prove yourself all over again.
6. What have been your biggest career successes?
Moving to another country during Covid to launch a dating app has been one of my greatest achievements – that was a tough path to take. But also, I have taken great pride in launching products and brands in India.
I have also been the recipient of multiple prestigious awards, such as Women Leadership Achievement Award in 2016, Woman Super Achiever Award in 2017 at the World Leadership Congress, and I was named the Top 50 Influential Digital Marketing Leader and also Top 50 Content Marketing Leader.