The National Advancing LGBTQIA+ Safety at Work 2023
Thu 09 Feb - Thu 09 Feb, 2023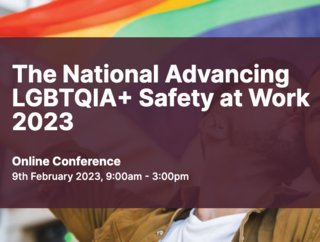 Everyone should feel safe and thrive in the workplace – regardless of their gender, sexual orientation, or sexuality.
However, in the CIPD's recent 'Inclusion at Work: Perspectives on LGBTQ+ Working Life' report, LGBT+ employees (16%) often feel psychological discomfort at work, while trans employees expressed higher uncomfortable feelings (18%).
A more pressing challenge at work sits in the communication gap between the leadership teams and their LGBTQIA+ staff, according to the Trade Union Congress (TUC). Only 50% of companies in the UK have a policy against bullying, discrimination, and harassment of LGBT+ employees. On the leadership side, nearly half of the managers (47%) claimed they have a clear reporting method for such behaviours, but only 15% of their management teams have responded to the reported cases.
The data indicates an undeniable urgency that employers must go beyond raising awareness – to truly embracing intersectionality in their daily practices and procedures. Respecting, listening, and acting are always the keys to creating an open, authentic, and positive workplace for all. This must be embedded at all levels across an organisation.
Join The National Advancing LGBTQIA+ Safety at Work 2023 to hear the best practices, advice, and guidelines to secure a more inclusive, diverse, and safe future for LGBTQIA+ people. The event will address the latest challenges and present case studies on psychological safety, communication channels for harassment, stigma elimination, awareness building, allyship at the workplace, EDI measurement, and intersectionality.
At IGPP, equality, inclusion, and diversity sits as the core parts of all we do. We are committed to provide varied and inclusive speakers and agendas to ensure representation from all communities.