3 science-backed benefits of meditation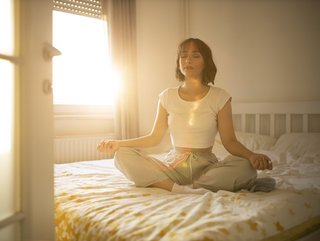 Getty Images
Meditation has somewhat become a cliche – but as the old saying goes, don't knock it until you've tried it
For centuries, meditation has been a vital tool used to clear the mind and focus thoughts, and people across the globe welcome the practice into everyday life, to develop a calmer sense of mind.
Ease stress
Taking a few minutes out of your days to meditate has been scientifically proven to do wonders for your stress levels. In fact, an eight-week study has shown that mindfulness meditation reduces inflammation response caused by stress.
According to the Mayo Clinic, meditation also helps to clear the mind and sort jumbled thoughts, which provides a deep sense of relaxation.
But meditation isn't only good for relieving stress that's built up after a long day. Research has shown that taking a few minutes each day to clear your mind can ease symptoms of stress-related conditions, such as irritable bowel syndrome, fibromyalgia and post-traumatic stress disorder.
Reduces anxiety
It can be tricky to know how to manage feelings of anxiety, but numerous studies have found that meditation can help ease symptoms, by slowing the mind and helping you become more aware of your present thoughts.
An eight-week study found that mindfulness meditation reduces the symptoms of anxiety, while increasing positive self-statements and improving stress reactivity.
And there's good news for those who suffer from career-related stress, as one study found that individuals who use mindfulness meditation apps for eight week show improved feelings of wellbeing. They also show signs of decreased stress and job strain, compared to a control group.
In addition, mindfulness and meditation exercises, such as yoga, have also been shown to have a positive effect on one's mental wellbeing.
Improve self-awareness
Meditation offers great opportunities for self-reflection and to help you grow and gain a deeper understanding of yourself.
Although there are many different forms of meditation, certain practices may help you identify self-deprecating thoughts that may be harmful in the way in which we see ourselves. Meditation is a tool that can help you steer clear of these thoughts, by focusing on obtaining a more positive mind frame.
Tai chi, an internal Chinese martial art practised for health benefits, and meditation, has been proven to boost self-efficacy and an individual's belief in their own ability to overcome challenges.
Another study has shown that using mindfulness meditation apps for at least two weeks can reduce feelings of loneliness and increase social contact.