Can this woman triple the number of female CEOs in the UK?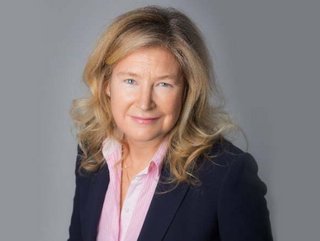 Former investment banker Tara Cemlyn-Jones is on a mission to triple the number of female CEOs in some of the largest UK companies.
So far, she's been doing great work through 25x25, a not-for-profit enterprise that she founded in March 2020, which has allowed her to support a number of blue-chip businesses, including NatWest and GSK. She also shares her belief that there must be diversity among CEOs to ensure that the broadest range of talent is being attracted – not just from those who are white, hetrosexual or non-disabled.
The proof is in the data
Diversity has been proven to be financially beneficial to businesses. Morningstar, a US financial services firm, found that stocks of firms in the US and UK which demonstrate an equal gender split at board level achieved a 7.52% return on investment over a three year period, compared to an average of 2.09%.
In November 2021, 25x25 also conducted research among business leaders, to find that cultural biases are still entrenched in many organisations. Or to put it simply, many employees still have unconscious opinions on who is and isn't suited for a role, depending on preconceived judgement.
The not-for-profit is therefore providing a strong focus on the concept of 'pathways' into the top jobs, by examining how firms recruit candidates, for example. There are many ways that this can be achieved, for example, by inviting an independent observer to sit in on job interviews to significantly reduce the possibility of unintentional biases is just one method.
Setting gender-based goals
The 25x25 initiative actively encourages organisations to set clear targets for gender balance, focusing on the top levels of management. Tara says: "It's very easy for people to say: 'Oh, I looked for a good female candidate and I didn't find any. If a senior person then tells them: 'Look again, because this is important,' they will look again and they will find one. It happens every time."
She also explains that only a "handful of companies" are championing the cause of greater female representation vocally. She warns that if more don't start making this a priority, "we will simply end up with the same problem".