Rising star: Natalie Cairns, Oh My Lash founder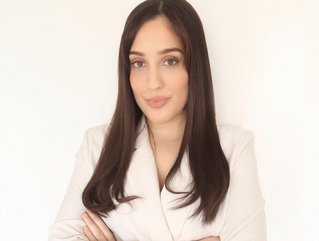 Natalie Cairns
After a huge few years of success, partnerships and award nominations, Natalie Cairns is definitely a name to look out for
Just over three years ago, Natalie Cairns took a leap of faith and single-handedly founded her company, Oh My Lash. Combining 10 years of beauty experience with her passion to fill a gap in the market, Natalie saw her company go from strength to strength. But we're happy to say that Natalie is only at the beginning of her journey, as she's definitely got lots more planned in the pipeline.
So tell us, what is Oh My Lash?
In a nutshell, we're a reusable, cruelty-free beauty brand, providing customers with affordable luxury lashes – but in reality, we're so much more.
When launching Oh My Lash, I had one mission in mind: to create a unique product that lash users would love. I wanted to design lashes that could be used time and time again — therefore saving customers money — that came in stylish but protective packaging.
Can you share the secret to your success with us?
As a beauty enthusiast, I was a frequent buyer of lashes. And I think that's the important word: 'frequent'. I got so fed up with buying lashes, wearing them once and then either losing or damaging them. So, I decided to create a solution to my problem by launching Oh My Lash, which can be worn approximately ten times and can be kept in the cute packaging. So I guess you could say that my secret is the fact that I was once a customer, so I knew the market really well and I was passionate about my product.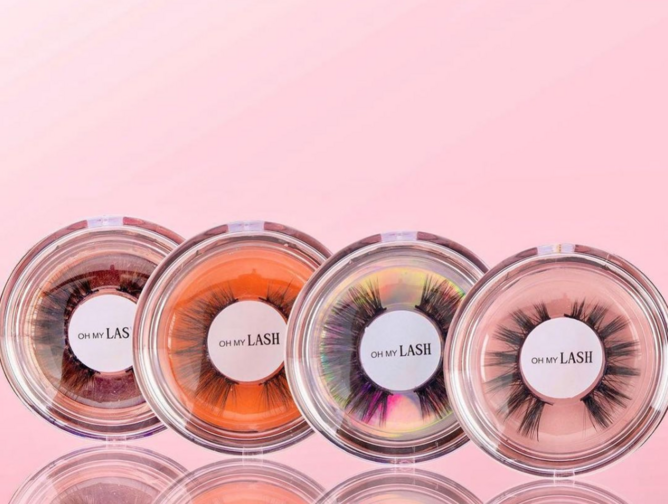 Credit: Oh My Lash
When you think of Oh My Lash, what are the milestone achievements that you're most proud of?
Within five months of launching, we were stocked with online retailer, Pretty Little Thing (PLT), which was a huge deal. I'm a customer of PLT, and I still can't believe it when I'm scrolling through the website and I see Oh My Lash. We've been working with them for over three years now, and we're one of the best sellers – it's amazing!
We were very lucky to create the partnership so early into our journey – especially as they're very selective with who and what they stock. And I honestly believe that PLT has skyrocketed the brand's success as it's led us to even more stockists, such as Missguided and Boohoo.
Another 'pinch me' moment was when Oh My Lash was launched on the high street. We're now in both of London's Westfields, Oxford Street, and in shops, such as River Island and New Look, across the country. I'm also pleased that we have now partnered with Pricecheck Distribution who will help take OH MY LASH to the next level.
Looking back, what would you say your biggest challenge has been?
I started Oh My Lash completely on my own, and as I had no prior sales experience, I had to learn how to push the brand and figure out how to talk to buyers. At first I was out of my comfort zone, but the more I learnt to network the easier things became. Communication is so important when launching a product, because you need to show the world not only that you believe in your product, but that consumers will buy it too.
If you could share advice with other women starting their own businesses, what would you say?
Believe in your brand, and believe in yourself – if you don't, people will see right through both. You have to find the confidence to be able to show people that you have a really great product, you've done your research and you're passionate about it, because you need to love it. And advice I wish I knew before starting out? I wish I could have told myself not to let other people's opinions influence my decisions, because there were so many people who said I wouldn't be able to do it or that it would be too hard. But, I'm here because I've worked really hard on a brand that I love, and I refused to give up.
When you think of the future, what are you most excited about?
I definitely have a number of big names that I'd like to partner with, such as Boots and Superdrug. Oh, and Primark, because every girl shops in Primark, and it's become such a great place to get essential beauty bits. But I'm also working hard to break through to the American market, so I'm currently in distribution talks and I hope to be flying over to do some work.
Want to know more? Visit the Oh My Lash website or check out their Instagram.