32% of women's careers are affected by sexual harassment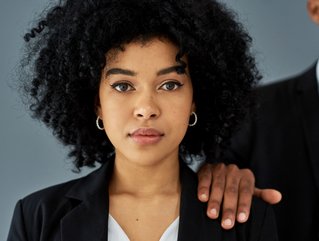 The 2022 Gender Equality in the Workplace report by Randstad found that women in tech and construction are most at risk of gender discrimination
A third (32%) of women have reported that their careers have been affected by sexual harassment, according to new research from The 2022 Gender Equality in the Workplace report by Randstad.
The report, which surveyed 6,000 working adults, found that harasment was most likely to occur in tech and construction industries; 45% of women in construction report sexual harassment and 42% of women in tech industries.
Gemma McCall, chief executive of Culture Shift, described how a toxic workplace culture can impact employees' mental health, leading to absenteeism, presenteeism and a negative employer reputation. To combat this, Gemma explains that employees should be encouraged to speak up and remove barriers to reporting harassment via an anonymous route.
"The evidence has been consistently clear for a long time now that a happy and supported workforce is a productive and profitable one," Gemma explained. "Leaders should be investing in ways to listen to their employees, while ensuring a safe working environment is created and maintained for all – no matter their gender."
Most three-quarters (72%) of women have witnessed or experienced inappropriate behaviour from male colleagues in the workplace and 67% of women had women had experienced gender discrimination in some form.
Sectors with the least and most reported levels of harassment
Of these women, only 7% in tech and 23% in construction share that they have not faced gender discrimination in the workplace. As a result of women's dissatisfaction in the tech industry, 40% plan to change jobs in the next three months.
In contrast, data showed that women working in management facilities and education sectors were less likely to experience career-impacting sexual harassment, (26% and 29%, respectively).
Regarding managers, women in education sectors were found to have had 3.0 female managers since beginning work in their given industry – the highest in the UK – whereas construction had the lowest, with women having 1.5 women managers. The UK average is 2.1.
In addition, 48% of women in construction say they lack female role models and 52% said there was an absence of training for women. As a result, 96% of candidates – both men and women – said that female managers would either improve or maintain their workplace satisfaction.