Trailblazer: Rachael Moran, Co-Chair of the NAWIC Yorkshire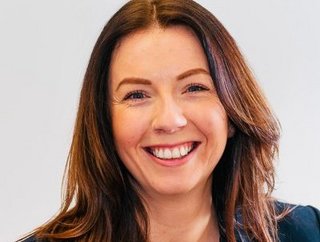 Rachael Moran
The construction industry needs a greater representation of women, so we spoke to Rachael Moran to gain a better understanding of how this can be achieved
Construction had a presence in my family, with my dad working in scaffolding and my grandad being an electrician, but despite this, I never saw myself working alongside them due to the lack of visible females in the sector.
When applying for trainee Quantity Surveyor roles, I was told 'no' so many times that I knew I had to find a different route into the role. Changing my tactic, I started working in construction sales, hoping that someone would see my potential – and I was right!
Now, I'm a full-time Quantity Surveyor and work with The National Association of Women in Construction (NAWIC) to promote the positive aspects of the construction industry, while celebrating women's achievements.
I love the construction industry – people are friendly and personable. I enjoyed the mix of being in the office and working on-site, and it's a sector that offers huge potential for women.
That being said, I have faced a lot of adversity during my 12-year-career. I have been laughed at and belittled by male colleagues, talked over in meetings I was Chairing, told to stick to what I knew (which was apparently making the coffees) and told to leave meetings when discussing money. The biggest obstacle I have faced without question, though, was being told I wasn't good enough over and over again.
From my research, one of the key issues concerning women joining male-dominated industries is that they are seen as intimidating environments – and understandably so. The key to changing this stereotype would be to ensure male colleagues understand what equality means and to create an inclusive work environment for everyone to feel comfortable.
To other women hoping to join the industry, l would give three pieces of advice. Firstly, never let anybody tell you what you are capable of – focus on your abilities and nothing else. Secondly, use every experience – both positive and negative – as a learning experience. And, finally, if you are the only woman present, be confident and show them exactly why you deserve to be there.
I have been told repeatedly throughout my career by men that I couldn't do what they do, and I proved them all wrong every time. That fire and drive has stuck with me to this day, and I will carry that into my future.