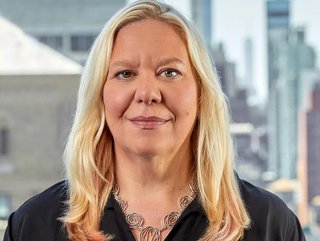 We sat down with Kathryn Kaminsky, Vice Chair Trust Solutions Co-Leader at PwC, to discuss how boards can help businesses take action on social issues
One of the constants throughout the many roles Kathryn Kaminsky has held during her 30-year career at PwC has been serving clients.
"I work across boardrooms and with executives to help them achieve their strategic goals, as well as solve their biggest problems," Kathryn tells Business Chief.
"I love the ability to connect with clients while also continually learning something new. No day is ever the same because the opportunities are always changing, especially now!" This can also prove challenging as Kathryn and her team must stay ahead of the trends and help clients plan ahead in order to thrive.
"Doing this while working to instill the confidence and knowledge across others on the team to lead client engagements can be a lot, but also is what makes it fun."
As Vice Chair – US Trust Solutions Co-Leader for the last 18 months, Kathryn oversees one of PwC's core businesses, the Trust Solutions segment, which brings together the firm's audit, other assurance services, ESG, digital assets and tax reporting & compliance capabilities. She is also responsible for overseeing the quality of service and excellence in the work performed by more than 21,000 partners and staff.
"PwC is in the people business and a big part of my responsibilities is to help our people come together in new ways – in diverse and inclusive teams – to better serve our clients. By supporting our people, we're better supporting our clients!"
We talk to Kathryn about the importance boards play in helping businesses take action on social issues and how to do that effectively.
What factors are putting pressure on boards to make social change and purpose?
Boards are navigating more stakeholders than before, and the demands are increasing! This presents an added challenge for boards to find a way to balance the pressures from stakeholders, especially when these demands are conflicting.
In this multi-stakeholder environment, boards play an important role in helping businesses take action on social issues including ESG and DEI initiatives. The multi-stakeholder pressure has definitely grown given the continual challenges boards have been facing, from the pandemic to the war in Ukraine. It's challenge after challenge. During the pandemic, business became one of the most trusted institutions. With that increased trust, stakeholders began to look for companies to get involved in social issues in new ways.
Given this, why then are just 39% of boards discussing the company's stance on social issues?
Consumers, employees and suppliers are oftentimes expecting corporations to take a stand on social issues. Boards and their directors are working in the right direction to respond to these stakeholder expectations.
As a 2022 PwC survey found, 39% of directors say their board has discussed the company's stance on social issues in the past 12 months. While this number is not as high as it should be, we're seeing progress. But some of the reasons why there's a lag is that many of the current social issues are often polarising topics. That makes it tricky to take a hardline approach especially in a multi-stakeholder environment.
A specific stance may please one stakeholder group, but not another. Finding the right balance between diverging stakeholder interests and expectations may be difficult, but it is important. It's also important to value diversity within boards, and acknowledge how each members' background and perspectives contribute to their voiced opinions and priorities.
Why is it so important that these issues are discussed and embedded at board level?
It's important because ultimately, a company's stance on societal issues needs to be tied back to the overall vision of an organisation. What a company says and does needs to be aligned with its purpose and values. Boards play a key part in overseeing that alignment and making sure there's cohesion and connection. You want symmetry!
The consequences of taking a stand on an issue and not following through can be bad for a business' reputation and its bottom line. Stakeholders may lose trust and confidence in a business' ability to make commitments and see them through. That can mean consumers go elsewhere to buy a product and investors seek alternate investments that more closely align with their goals from a social impact perspective.

How important is it then for boards to be tying goals to ESG metrics?
It's very important, boards need to be strategic in balancing pressure on profit with social purpose to not only satisfy stakeholder demands, but also thrive amongst the competition. For example, if your board doesn't consider DEI investments as integral to its profit strategy, there's another board of another company that does, and that company may pull ahead in being both more trusted by investors and other stakeholders and also driving profit.
When it comes to tying ESG metrics with profit goals, boards should be tying the two together. Ultimately, ESG is a business issue that is directly connected to value creation. Being open and transparent about your ESG metrics and the success in achieving them is a data point stakeholders, including investors, are likely expecting from businesses. Transparent ESG reporting can be an integral part of the overall business strategy, especially as it relates to long-term value creation.
Board diversification is crucial to success. What more needs to be done?
With a diverse board, you're more likely to get diverse perspectives and experiences, which can lead to new ideas. Those ideas can help better drive a business to address today's issues and tomorrow's challenges. Board diversity can also improve relationships with investors, company performance, as well as strategy and risk oversight.
Board diversification has improved, as seen by the fact that in 2021, the new independent directors joining S&P 500 boards represented the most diverse group ever. I've also witnessed an increase in diversity just by observing the boardroom meetings I've sat in on. But there's always room for improvement.
A key way to create more diverse boards is to increase the board size. Make more seats and be intentional about selecting individuals of different races, backgrounds, and beliefs. Many boards have low turnover, and without specific term limits it can be hard to add a diverse member even when the perfect candidate is found. Securing specific diversity commitments with the board and senior management is also a great way to increase diversity. Key to those commitments is ensuring they are followed through with transparent progress reporting. Accountability is key.
How important is it that boards challenge each other?
It's very important because boards are meant to be an amalgamation of unique, differing ideas and perspectives. You shouldn't want one voice dominating the room and driving the conversation, because, let's face it, that one person will likely only have so many new ideas and can only offer a limited number of viewpoints. Boards that challenge each other can live up to the task of keeping the business competitive and relevant, and that's ultimately possible when there's a variety of new ideas and differing perspectives.
What other conditions are necessary for boards to be most effective?
To be effective, boards should also be able to have candid conversations with each other. There should be a level of respect among board members that allows for upfront, honest conversations. If board members don't feel a sense of trust around each other, this could lead to less productive conversations, limiting the board's effectiveness. Crafting an environment where board members feel comfortable voicing their concerns and unique perspectives is very important. This kind of environment is essential for collaboration and developing effective solutions to both business and societal challenges.
Kathryn Kaminsky on effective leadership
To be a leader and to also aspire to assume a leadership role, Kathryn believes in three key things:
Focus on relationships I learned many things during the pandemic, but one of the most important was about relationships. I leaned on the relationships and connections I have with colleagues to help face the challenges. If I had not invested in these relationships throughout my career, this life-changing event would have been even more challenging!
Pandemic aside, relationships are so important to help build personal connections that can bring a lot of value and joy to both our personal and professional lives.
Be authentic and empathetic I truly strive to understand who my colleagues are as individuals. I want them to know that I am here to help them in any way I can. Ultimately, being authentic to who I am and leading with empathy is not just a good leadership tactic, it's a critical life skill that helps build trust with people. It's important to show up as your authentic self, especially if you are in a leadership role, because it helps create the environment where people not only trust you but feel they can be open and honest with you.
Never stop learning One of the things I love most about working at PwC is the ability to learn something new every single day, both from our people and from our clients. And a key part of that learning process is knowing the right technical and business acumen. Having that skill is vital to developing business and creating value as a leader. You must have the right expertise to do what you do, and you must remain intellectually curious to stay on top of, or ahead of trends not only in your field but broader to the issues most relevant to those you serve.