B Corp: Are they really the gold standard of sustainability?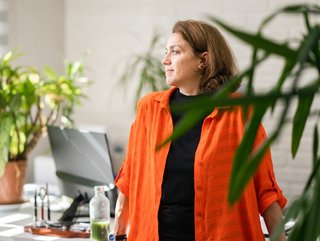 Credit: Getty Images
B Corporation certification has long been hailed as the gold standard of sustainability – we explore why
Sustainability has become a somewhat murky term. With businesses fighting it out to be the biggest, the richest and, of course, the greenest, it can be hard to know which ones we can trust as consumers. Luckily, the business world has B Corp certifications, which puts businesses to the test to ensure their credentials have been earned honestly, rather than being artificially dyed green.
What is a B Corp?
B Corporations, informally known as B Corps, are businesses or organisations that have voluntarily met the highest standards for social and environmental performance – therefore, they're doing everything they possibly can to create a better future for people and the planet.
To more accurately define them, B Lab – the nonprofit behind B Corps – explains: "Certified B Corporations are businesses that meet the highest standards of verified social and environmental performance, public transparency, and legal accountability to balance profit and purpose. B Corps are accelerating a global culture shift to redefine success in business and build a more inclusive, sustainable economy."
So, in other words, B Corp Certification is for businesses what Fair Trade is for products and goods.
What to expect from the process
It's not easy to become a B Corp. Certification is holistic, meaning it's not exclusively focused on a single social or environmental issue, so businesses have to achieve rigorous standards that require engagement from every aspect of a company.
Yvonne Filler, Marketing Manager at Good Innovation – a certified B Corp – shares that B Corp certification is a way to hold businesses responsible for their actions. As a Social Impact Innovation Consultancy, Good Innovation finds creative, cutting-edge solutions to the world's most difficult social problems by helping organisations that want to make a difference do it smarter, faster and, crucially, with greater impact.
"Becoming a B Corp is a fairly long process, with around 150 questions requiring lots of data – but it wouldn't be a quality standard without it," Yvonne shares. "You need a certain score to pass and be certified. Your score will then be published on the B Corp website, but there is no ranking system."
To become a certified B Corp, businesses must abide by stringent requirements, including completing a comprehensive assessment and having assessment verified by founding company B Lab. Any controversial operations must be disclosed to B Lab, and businesses must commit to transparent and public disclosure of their performance.
"It's easier to apply for B Corp certification when your company is smaller or just starting out, because you can see all the areas upon which you need to focus," says Heidi Schoeneck, Co-Founder and Chief Creative Officer of Grounded. "This is largely because it can be costly and time consuming to ensure all ground is covered correctly."
Yvonne supports this idea, stating that larger businesses will be required to provide more data. "For us, the process is really beneficial. It's required us to hold ourselves accountable for our actions," Yvonne adds.
Is B Corp right for your business?
Those considering applying for B Corp certification will most likely have sustainability and environmental impact at the forefront of their business model. However, how can a business owner or CEO be sure that it's the right step for them?
"Applying for B Corp certification can be costly and time consuming," Laura Harnett, founder of sustainable cleaning tool brand Seep, explains. "But for business owners contemplating whether or not to make the commitment, I would urge them to consider why they want to achieve it and what they want to gain. Fundamentally, are you a business for good? Can your business improve the current situation with the climate or social inequality, for example?
"If you believe that your business does play these roles, the B Corp certification is a really great structure to guide you through that process. As a founder or CEO, you may not have the time to come up with your own framework, but with B Corp, it's already been done for you and it's constantly evolving to keep you on top of the game."
"We thought we were a shoo-in to become a B Corp because we had built our whole business around sustainability," Heidi says. "But once you get into the criteria, you see how much more can be done. It's something you have to check in with every few months to make sure you're on top of everything."
Is B Corp really the gold standard for sustainability?
Abiding by sustainability rules has become akin to a box-ticking exercise for many companies. As consumers have become increasingly concerned about the impact their purchases have on the environment – with 75% of US consumers reporting it's a priority for them – more businesses are pledging eco-friendly standards, only to fall spectacularly short. In fact, 42% of companies have been said to exaggerate sustainability claims, according to research from The European Commission.
B Corps are, therefore, an avenue that businesses can venture down to prove they're living up to their claims. But the real question is: Is B Corp the gold standard?
"As so many companies greenwash, it can be hard to know which ones are genuinely prioritising positive change," Laura says. "B Corp certifications hold companies and founders to a standard that they need to adhere to across five key areas: environment, governance, people, communities, and customers. I've found that, as a business owner, B Corp has made me think more deeply about the decisions I am making and the impact Seep is having on society."
Reaching B Corp status will therefore help to eradicate greenwashing, with Heidi stating there's "no room for it" in the B Corp community. She continues to state that, although the certifications have sparked debate as to whether the growing number of companies achieving the status weakens its validity, Heidi believes that more companies should strive to reach the criteria. "There has been some talk about whether the number of businesses joining the B Corp community dilutes the message; I think the more the merrier. It's a great achievement to meet the 80-point benchmark, and we need more businesses to commit to making an impact."
Good Innovation's Yvonne supports this idea, suggesting that this is often where B Corps are "misunderstood". "Some people might say the number of companies becoming a B Corp is weakening its impact," Yvonne explains, "but if you look at it in terms of what it was set up to do, then more certified members can only be a good thing."
For companies that go above and beyond, B Corp awards the 'Best for the World B Corp' status to the top 5% of B Corps. Seep was one business that achieved this status last year for their environmental impact. "As a founder, you can easily beat yourself up that you're not doing enough," Laura says. "Although there's a lot of discussion around B Corps, I truly believe that it is the most robust system to demonstrate that a company is sustainable.