Flying solo: Why more women should travel alone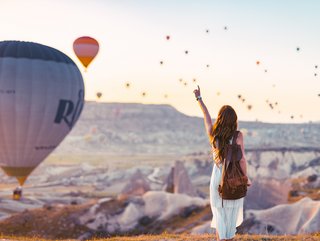 Jetting off alone may seem daunting. So we embarked on an adventure of our own to explore how the travel industry has become more inclusive for women
There's something uniquely exhilarating about stepping foot off a plane into a foreign country when you're completely solo. The world is well and truly at your oyster, and with no restraints or expectations from others, you're free to explore this new land as you please. But travelling alone is like Marmite, particularly for women – you either love it, hate it, or have never tried it.
Those who find themselves in the latter category may fall into the trap of believing that travelling solo means days spent in absolute solitude and nights fearing for your safety – but that does not have to be the case. From female-only travel companies to hotels that reserve an entire floor for women, we explore how the travel industry has put ladies first.
An ever-growing trend
As women make up the largest percentage of solo travellers (at a rate of 84%), it's clear to see that there is definitely high demand for women looking to venture out on their own.
"Solo female travellers are a very important and fast-growing market," says Zina Bencheikh, Intrepid's managing director EMEA. "Attitudes have shifted. While solo travel was once considered something only for the very brave and adventurous, now it's seen as a fantastic chance for empowerment and self-discovery. We're seeing women opting for more adventurous trips, from hiking the Inca Trail to a safari in the Serengeti."
The average female traveller takes three or more trips annually and ​72% of women in America are opting for solo travel, according to The Wandering RV. But this isn't to say that there's no room for improvement.
"I realised that the travel industry needed to do better for women when I was talked out of taking a solo trip to Cairo, Egypt – I was told it was unsafe and that I would be very lonely," Priyanka Juneja, founder of Hera Travel said.
"This was the turning point that influenced me to launch Hera Travel, a digital platform that helps women confidently take solo trips by connecting them with other women, so they travel solo, not alone."
Hera is one of the many travel companies that works to take the stress out of travelling – but Hera differs from its contemporaries, as it caters for women and only women. Hera works in a simple but effective way. Each woman that joins the trip will be booked into the same hotel – all of which are either female-owned or female-run – and they're added to a private group. From here, women can either choose to explore the country on their own, or they can reach out to other members of the community.
Hera Travel is also launching a membership this October to help women confidently take solo trips. This membership will give you access to a community of other women travellers, monthly solo trips, and so much more! Doors will only be open for a limited amount of time so click here to be kept up to date so you don't miss this launch!
Understanding the niggles and annoyances that come with travel, Hera offers specific services to make travelling alone as liberating and stress-free as possible. From airport pick ups and drop offs to providing solo-traveller starter packs, Hera provides women with the tools they need to experience all the benefits of independent travel, while eliminating the cons.
Intrepid Travel is another agency that has created specific packages for solo female traveller trends. With a range of tours to specific destinations, Intrepid Travel aims to break down barriers, foster discussion and create immersive local experiences for women that want to travel with an extra layer of support.
"Travelling on your own can be complicated. A group tour means all the logistics are looked after for you, so you can concentrate on enjoying yourself," says Zina. "The safety aspect for female travellers is another consideration. Our tour leaders know the areas of town to avoid after dark. They know how to haggle at markets, avoid pickpockets and scammers and generally have a good time without the risks."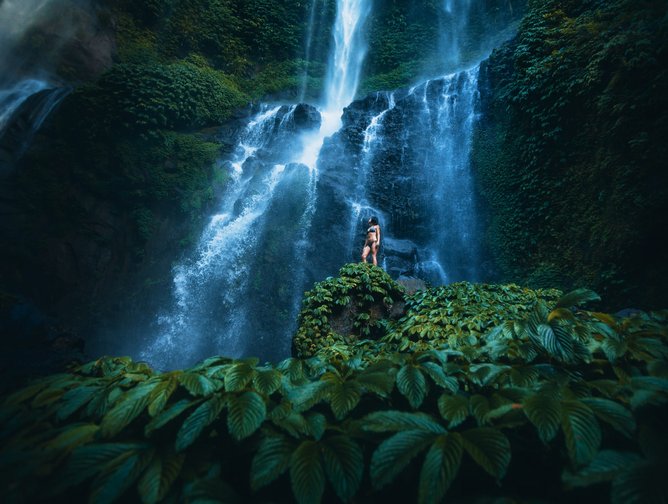 Taking the next step
Those who are looking to add an extra layer of privacy to their solo adventure may decide to opt to stay in a hotel that provides dedicated rooms – and in some cases, entire floors – to female travellers. Some of these simply adjust their amenities, while others go a step further and provide extra security (from female staff) and ban men altogether from these women-only areas, to ensure anyone travelling alone will receive the peace, quiet and privacy they deserve.
Those who dream of venturing to India may just enjoy the luxurious Eva rooms available at ITC Hotels, which provide the ultimate women-only experience. Created with the safety and convenience of the single ladies in mind, Eva room guests will be attended to by female staff only, who are located in a secluded section of the hotel. For added comfort, Eva rooms are equipped with additional security features and are manned by a lady guard 24/7.
In London, Dukes Hotel has been offering its Duchess Rooms since 2010 – a service so discreet that you'll struggle to find details online. Female guests will be escorted to their rooms by a female attendant, who also handles any housekeeping and room-service requirements. Then there are the expected feminine touches in-room, such as smaller slippers, a fresh bouquet of flowers, and glossy lifestyle magazines.
The Ellis Hotel, a boutique holiday haunt in Atlanta, is another hotel in which female travellers can experience the "princess treatment". The stylish hotel has dedicated an entire floor to women guests and offers them a premium service.
A special keycard allows elevator access to this secure floor, where the corridors are lined with silk flowers, floral scents and original artwork from the Chelko Foundation. Guests will sleep well in the deluxe accommodations, while enjoying in-room amenities, such as hair straighteners, a curling iron, fluffy robe, slippers, and a soothing sleep mask.
Flying across to Bali, Indonesia, female solo travellers are welcomed to indulge in a pampering stay at The Bliss Sanctuary for Women. Through The Bliss Experience, solo guests are offered unlimited yoga, massages, and sightseeing trips, as well as a delicious variety of traditional Southeast Asian and Western cuisine. Dedicated hostesses will organise guests' itineraries to ensure they have a stress-free stay, while providing each with a personal driver to ensure ease when moving around the island.
Ready to depart
Although the world has some truly remarkable women-only options for solo travellers, unfortunately, they're not always an option.
"Depending on the location you're visiting, it's not always possible to stay in women-only accommodation," Priyanka says, "but if that option is not available when booking trips, I always try to stay at a women-owned or women-managed hotel.
"For example, for our upcoming Seattle trip, we're working with a women-managed hotel. They make sure that there's always a woman on shift, so there is always a female employee available to support guests."
With the women-tailored travel industry booming, we're now finally being given the option to safely travel across the globe. So whether you choose to explore the world completely solo or with a group of organised friends, the world is well and truly your oyster.