Jacinda Ardern's resignation shows female leader burnout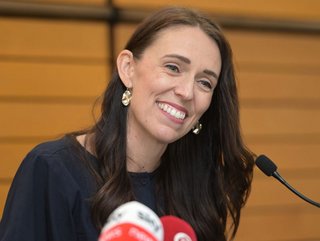 Credit: Getty Images/Kerry Marshall
As prime minister Jacinda Ardern announced her resignation, we explore how burnout is impacting other women in senior leadership positions
New Zealand's prime minister Jacinda Ardern resigned from her position last week, stating that she "no longer had enough in the tank" to fulfil the expectations the role requires.
After becoming the world's youngest female prime minister in 2017, Jacinda steered the country through the global pandemic, terrorist attacks and a volcanic eruption, while becoming a beacon for many feminists around the world.
But what does Jacinda's resignation say about burnout culture among women in senior roles?
Women in senior leadership roles facing burnout
Burnout rates have been found to be higher in more senior roles, with 92% of leaders experiencing burnout in 2022, according to recent research from Ceridian's Pulse of Talent report.
In contrast, 89% of middle managers reported feelings of burnout and 87% of all surveyed respondents.
Research from McKinsey supports these findings, as a company report states that female leaders have a higher rate of burnout, chronic stress and exhaustion compared to men in similar positions.
"If we consider that the role of prime minister is comparable to senior leadership roles in other organisations, but with plenty of added stresses, it's sad, but perhaps unsurprising that a prime minister would be experiencing burnout," says Wendy Muirhead, Managing Director and Regional Leader for EMEA at Ceridian. "There are, however, proactive steps employers can take to protect their employees from feelings of burnout.
"Jacinda Ardern's resignation from the role of prime minister of New Zealand should be a wake-up call for organisations to start taking burnout seriously. Burnout is not purely a pandemic-related phenomenon; sadly, it is here to stay."
How can organisations reduce burnout for women in senior leadership roles?
Through company research, Ceridian found that 84% of employees feel that having a clear career path will make them feel more loyal to their employees, with 90% sharing that they feel stuck in their roles.
"Giving people progression they can be excited about and opening up new opportunities means organisations can keep their people engaged and enthusiastic about their future growth and professional development," Wendy shares. "It's not safe to assume that someone wants to follow a 'traditional' career path, because increasingly people want different challenges – and doing things the old way might mean you lose key talent, either to burnout or a new role elsewhere."
In addition, Wendy adds that businesses need to "be tuned in to the symptoms" of burnout, to ensure HR, colleagues and managers are able to identify those at risk and take action. To do so, organisations need to promote opportunities for time off while creating a culture of recognition at all levels. Wendy concludes: "Burnout is not inevitable. There is some truth in the saying that 'a change is as good as a rest'. With proactive conversations and quick action, burnout can absolutely be avoided."