Julie Chen, creating sustainable products from bamboo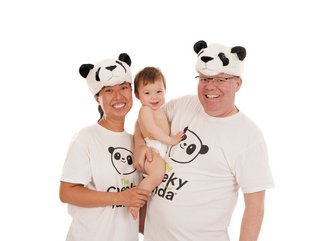 After discovering the sustainable potential of bamboo, Julie Chen co-launched The Cheeky Panda to provide eco-friendly alternatives to everyday products
Julie Chen moved to the UK 15 years ago after growing up in China. In 2016, she co-founded The Cheeky Panda in her spare room alongside her husband Chris. Now, The Cheeky Panda is one of the UK's top 100 start-up companies, and one of the top 10 businesses to watch according to the Sunday Times' Fast Track 100.
The business supplies products to some of the biggest retailers in the world, including Waitrose, Ocado, Carrefour, and Amazon.
Julie has also been nominated as businesswoman of the year by MSDUK – the UK's leading diversity organisation – and she is one of the Financial Times' 'female entrepreneurs to watch'.
We sat down with Julie to find out more about her rip-roaring success as a start-up founder.
What inspired you to launch The Cheeky Panda?
I had the idea of creating a range of eco-friendly products made from bamboo under the brand name 'The Cheeky Panda' after returning to China to visit my family with Chris. We visited a factory where they use local bamboo waste to make tissues and wipes.
We learned that bamboo grew quickly and was treated more like a weed than a cash crop. Once harvested, it quickly grows back from its roots and doesn't require any fertiliser. We were amazed at how much waste bamboo there was after only 10% of the plant was used.
I want to bring the sustainability of bamboo to the mass market in a fun, and cheeky way. We thought it would be a brilliant alternative to standard paper products, one that has significant environmental benefits and so, decided to introduce bamboo toilet paper to the UK market under our brand The Cheeky Panda.
What has been the greatest challenge you've faced through The Cheeky Panda?
As you might imagine, there can be a number of challenges along the way when scaling up a business. In the early days of The Cheeky Panda, we had to run the business from home and it was difficult finding the right people to join us. Getting retailers to understand the point of difference The Cheeky Panda offered to consumers was a challenge.
When COVID-19 struck there was a toilet paper shortage and we had to rapidly scale up our supply chain to meet the demand – something we're proud to have achieved. More recently, there are supply chain challenges caused by the global conflict which has led to rapid currency and energy price increases. From a personal perspective, my biggest challenge has been managing and leading a growing team whilst also navigating all the other business-related challenges which have happened over the last five years.
Likewise, what's been your greatest success?
We've won countless product awards since launching the business. We work with some of the biggest retailers and distributors across the globe, and we are a no. 1 bestseller on Amazon. But despite these achievements, I think the biggest success has been creating a brand which people love and believe in, whilst contributing to saving trees and creating a positive environmental impact. So far in 2022 we have been able to save over 132,000 trees from destruction for paper-based products.
How do you juggle being a business leader and a mum?
We are lucky to have family who can help look after Leo, our four-year-old son. This allows both Chris and me the time to work on The Cheeky Panda during the day. We make sure to spend quality time with our son during the weeknights and at the weekend. As a family, we take time to visit historical locations and learn new skills such as singing and performative arts.
What advice would you give to other mums looking to launch their own businesses?
Looking after a family, and especially young children, can be demanding and keep you very busy. However, there are lots of opportunities out there for mums to launch their businesses.
Firstly, validate your ideas with family and friends, getting their support is very important. Test the market by launching products on marketplaces like Etsy, eBay, or Amazon to see if there is a demand. Free and low-cost help is on offer from your local county business support office, where they will be able to help you make your business a reality. Ultimately, there is plenty of support out there to help get good ideas off the ground.
What would you say has been the secret to your success?
The secret is positivity. I believe in the law of attraction. The Cheeky Panda is a positive brand that does good for the environment. Our logo is a smiley panda and our core values are to innovate, impact and inspire. I think it will always attract people who wish to contribute to the environment in a positive way. With a positive mission, I do believe that The Cheeky Panda has the potential to become a household name.