Somalia's first female-run media outlet opens in the capital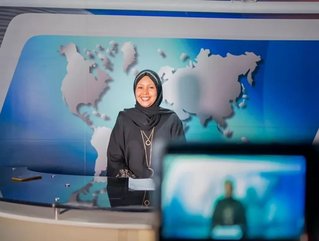 Voa News
Bilan Media with support from United Nations will produce content addressing issues affecting women and raising awareness of the country's women's rights
In Somali, Bilan means bright and clear which, as promised by the founders, will be the key values of this radio and television outlet. The purpose of the media outlet is to shed light on some of the most impact issues that women face in Somalia.
With an all-female team, Bilan Media hopes to break existing barriers in Somalia's conservative society where serious issues such as sexual assault and women's medical issues are often ignored.
Bilan will be based in the capital, Mogadishu, at Dalsan Media Group, one of the country's largest media organisations. Not only will it provide news about gender-based violence, women in politics and female entrepreneurs but will also provide mentorship from established Somali and international journalists.
The project is funded by the United Nations Development Programme (UNDP) and set to last a year but Jocelyn Mason, UNDP's representative in Mogadishu is confident that it will become a permanent set-up.
Fathi Mohamed Ahmed, the deputy editor says, "I can say that the reason for the formation of this media outlet for women is that in most parts of Mogadishu and Somalia as a whole, there are media outlets where both men and women work but are managed and owned by men. The circumstances of women's needs are not discussed in detail. For example, violence against women is not discussed in depth."
Bilan Media is scheduled to go on the air April 25th 2022.