8 essential items to boost your productivity at work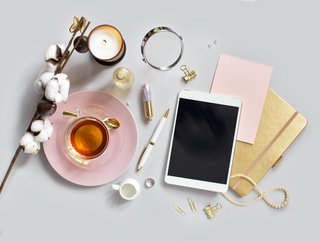 Credit: Getty Images
Creating a comfortable environment filled with the right tools can boost your productivity – here is our list of must-have items to add to your office
Feeling the need to add a few new items to your workspace? We'd recommend selecting products that will help to boost productivity, especially as studies have shown that a good office environment can boost employee productivity by 20%. That's why, we selected a few of our favourite items that we think should be at the top of your list.
Keep getting distracted by your smart device, or worse – misplacing it? Dock it safely away in this stylish and magnetic charging dock, which also has room for pens, keys, and other odds and ends you want to keep track of. Made from bamboo, the dock is hardwearing and will look elegant in any workspace.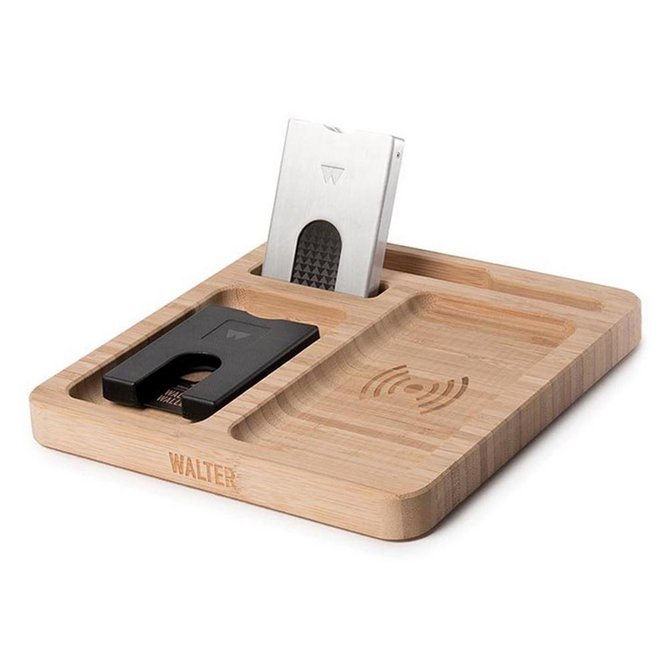 Bamboo dock, credit: Walter
Bring harmony to your workspace with the Blueair Blue 3210 Archipielago Sand. This powerful little gadget works to purify your workspace, which has been clinically proven to provide a number of benefits, such as better-quality sleep, higher levels of productivity, and can even help to combat allergy and asthma symptoms.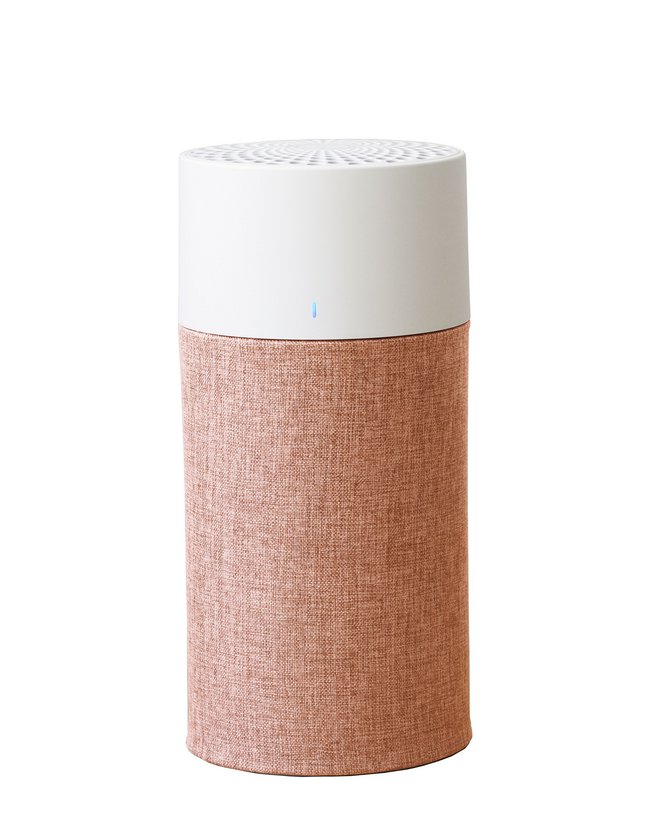 Blueair Blue 3210 Archipielago Sand, credit: Blueair
This gorgeous little timepiece boasts all the same charm and sophistication needed to give a chic finish to your working area. What's more, it has a silent ticker, so it won't distract you while you're busy working away.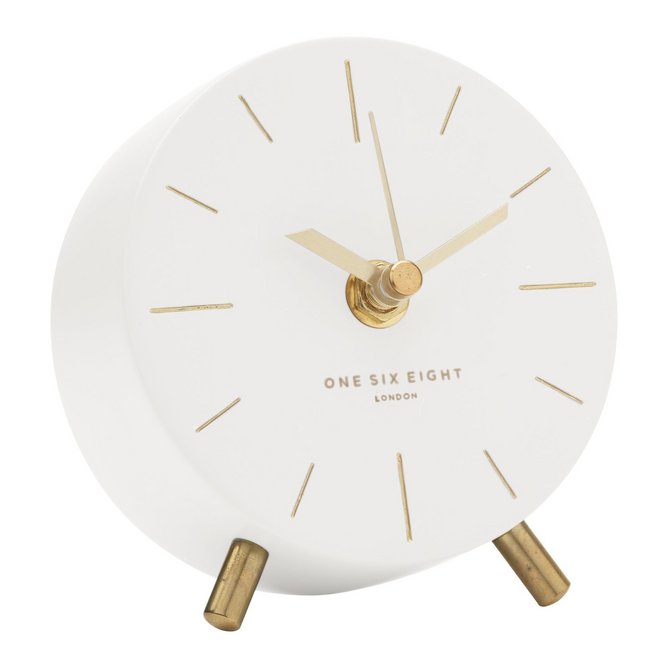 MAYA Desk Clock, credit: One Six Eight
Elevate your laptop or PC screen with this stylish monitor stand, which comes with three handy compartments to store your essential stationery goods. The main frame is made of metal to give a sturdy finish, and each compartment is made with bamboo, to give a homely feel.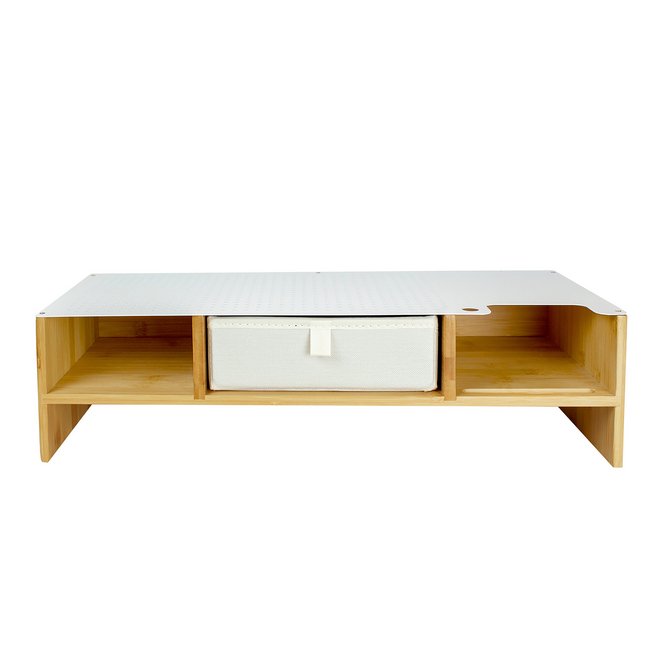 Krisha Monitor Stand, credit: Wayfair
Good ideas start with this handy pad from Matha Brooks. With perfectly spaced bullet dots, this pad is ideal for jotting down ideas, scribbling plans and sketching doodles throughout the day. Rather than letting your notes get lost in a sea of different notepads, switch to using this one, to ensure you keep on top of your productivity.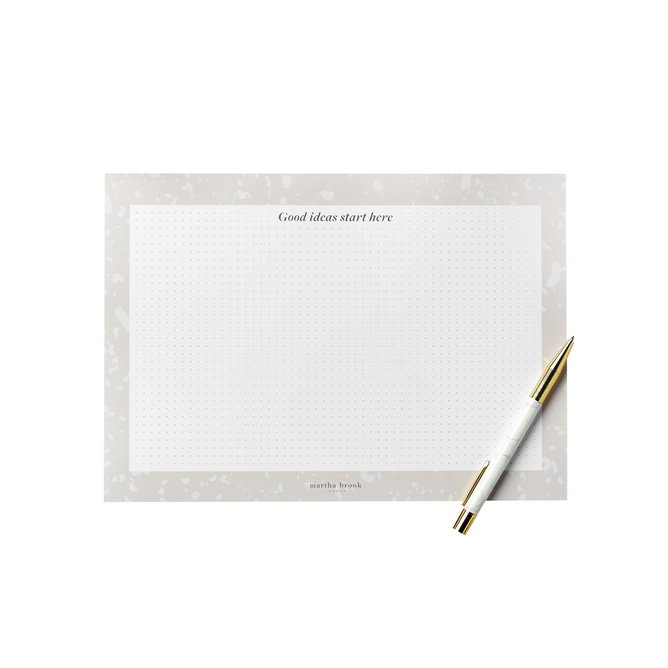 Good Ideas Notepad, credit: Martha Brooks
As a fun way to bring a pop of colour to your home or workplace, the Perky board is ideal for pinning memos, notes and plans. The faux leather strap makes it easy to suspend above your desk for easy viewing, and the magnets allow you to effortlessly adjust what you'd like to display.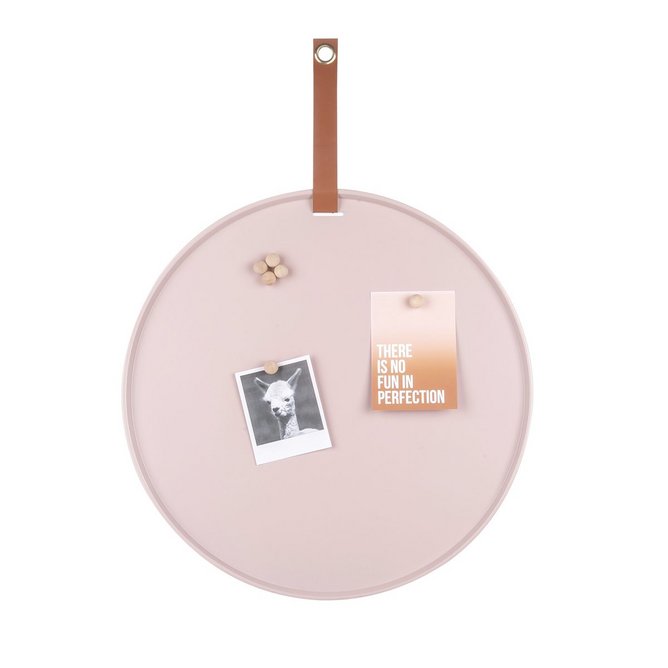 Perky Pin Up, credit: Red Candy
Whether you want to be sentimental and clip a picture of a loved one, or you fancy being organised by clipping your to-do list, this cute frame will help keep your things organised. Being very versatile and free-standing, this mini clipboard can be used either way up as portrait or landscape and is ideal for displaying memories, plans or projects.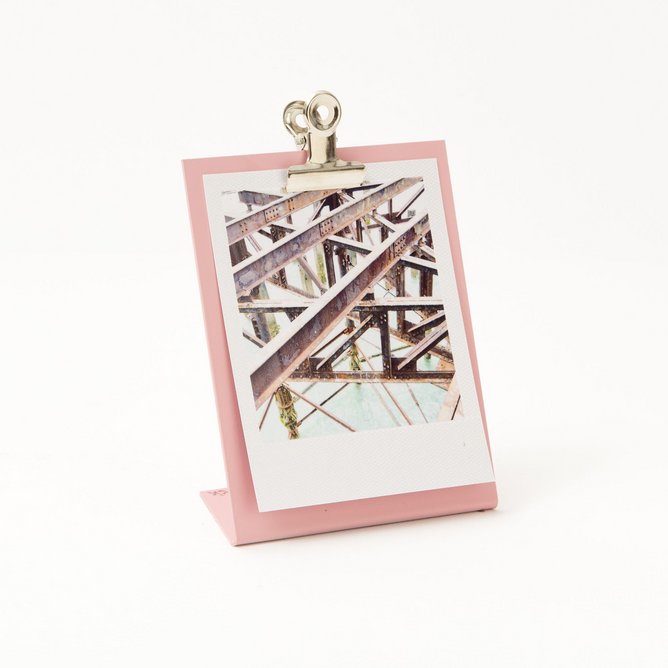 Block Design Clipboard Frame, credit: Block Design
Keep losing notepads, books and folders? Keep everything neat, tidy and in one spot with these contemporary bookends. Made from solid marble, each bookend is hand cut, giving them a ridged, organic edge. And the natural colour and pattern variations means each pair is unique to you.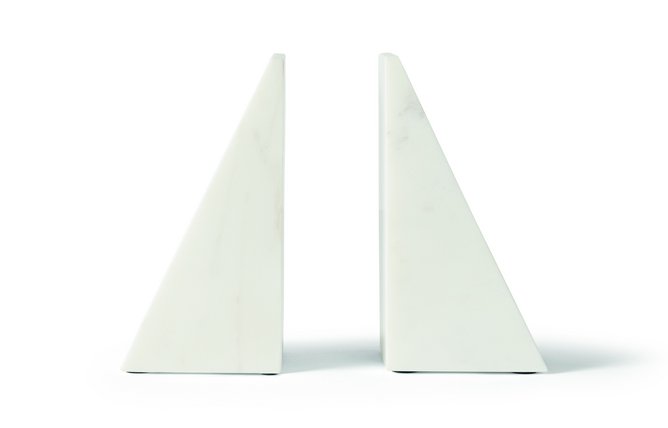 Elisa Set of 2 Marble Bookends, credit: Made.com