American Century Investments tackles gender investment gap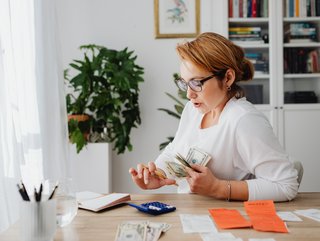 Photo by Karolina Grabowska
The investment gap and a lack of financial literacy have caused 70% of women to fall behind with their savings, according to American Century Investments
Over 70% of women shared that they are not saving enough money and 26% stated that they are not saving at all, according to research from American Century Investments' Women + Finance Survey.
The survey used 1,007 female participants aged between 30 and 46 to examine the investment gap between men and women. It is also part of American Century Investments' commitment to elevate women's approach to investing.
"An investing gap leads to wealth disparity, and we want to equip women with tools to change this," Sibil Patri, vice president of strategy and corporate development says. "This study gives us a deeper understanding of the gap and better positions us to serve clients and help them gain financial independence."
Empowering women with financial literacy
There are numerous obstacles holding women back from achieving their financial goals, however, the report states that confidence and financial literacy are the two key factors.
Twenty percent of respondents stated that they did not know how much money they should be saving or how much they would need for the future. Women who are saving each month also feel that they are behind, with 44% stating they save less than $50K a year.
Earlier in the year, American Century pledged to increase financial literacy among women by launching a campaign to bridge the knowledge gap. Those who signed up for the pledge can gain access to personalised content, networking opportunities and workshops to educate them and help them achieve their goals.
American Century and National Women's Soccer League team Kansas City Current teamed up earlier this year to bring attention to the gap and encourage women to gain financial independence.
About American Century Investments
Founded in 1958, American Century Investments is a leading global asset manager focused on delivering investment results and building long-term client relationships while supporting breakthrough medical research.
Delivering investment results to clients enables American Century Investments to distribute over 40% of its dividends to the Stowers Institute for Medical Research, a 500-person, nonprofit basic biomedical research organization. The Institute owns more than 40% of American Century Investments and has received dividend payments of $1.87 billion since 2000.