A day in the life of Rosie Guest of Apex Group Ltd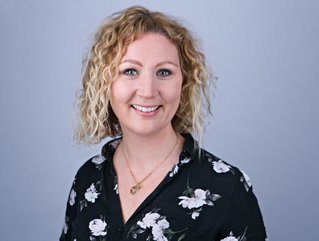 Rosie Guest
We spent the day with Rosie Guest, Chief Marketing & Communications Officer at Apex Group to see what a typical Monday looks like at a busy finance firm
No two days are the same for Apex Group's Rosie Guest, which is why we joined her for a typical Monday to see what it takes to work for a fast-paced finance firm.
A typical Monday morning for Rosie
I try to explain what it's like working in a hyper-growth, private equity-owned business quite often, and when someone new joins I usually say, "Welcome to the Tornado", Rosie says. I've been at Apex Group for nearly 9 years and every year has been transformational. Working at this pace and this velocity of growth requires commitment, and energy and you need to know what works for you – for me, it's calm mornings and exercise in the evening.
I really don't like feeling rushed in the morning, so whether I'm working at home or heading into the office I will make sure I'm up early enough to have around 45 minutes to eat breakfast, have a coffee and watch the news (so around 6AM). I'm greeted by my infinitely joyful dog each morning when I come downstairs, having a dog has been a major de-stressor for me so I really cherish that quiet time in the morning with him to charge up to the day ahead. No matter how early it is I will always have breakfast and a coffee – usually either porridge with banana and peanut butter or toast.
Post-COVID in a global business, most days are filled with back-to-back virtual meetings starting at around 8.30AM (my team alone is based across 7 time zones). I can't leave emails sitting in my inbox, so I will always make sure I have at least 30mins of clearing and dealing with the 50+ emails that came in overnight before starting meetings.
Today, I have 7 hours of back-to-back meetings (which is a very typical day for me). Mondays are commercially focused and full of standing weekly calls – including a 1-2-1 with the Head of Demand Marketing, a global revenue discussion, the Group Executive Committee meeting followed by the global sales call where Marketing & Comms kick off the discussion with market insights, product, collateral, and campaign updates.
The afternoon is a mix of meetings about acquisition synergies, employer value proposition, attribution modelling and a couple of external peer introductions – so I jump from a wide variety of different topics throughout the day. I do a lot outside of my core role scope as well in areas that mean something to me personally, so I run a Women's Accelerator program internally, sit on the Board of the Apex Foundation, Sustainability Committee and EED&I Council's and participate in a various podcasts and speaking opportunities on marketing leadership and women in the workplace.
Lunch happens whenever I can grab some, I eat at my desk. If I'm in the office I will try to make more use of lunch by squeezing in 30 minutes and asking my team to go with me to grab a sandwich and have an informal chat. Today my calls will finish at 6PM – after which I'll be back into emails and sorting out budgeting for 2023.
Creating time to unwind
I've learnt to make a conscious effort not to book any meetings between 7 and 8PM if possible, that's when I get to the gym. I like classes because of the group energy, and I push myself harder with people around me. Tonight, it's BodyPump – I have much more energy for exercise in the evening and I've learnt that it's important to carve out that time in the same way as committing to attending a meeting. Sitting in one place through back-to-back meetings 5 days a week without a break isn't great so I find physically exerting myself helps shed any stress from the day and enables me to wind down with endorphins.
I'll get home from the gym around 8.30PM, shower and then log back in to deal with anything that has come in over that time. I try to log out by 9PM and aim to be in bed by 10.30PM – I'm a big believer that where you sleep should be free from TV and screens, so I'll avoid my phone and either read a book or go straight to sleep.
Today I'm working from home but on the days I go into the office I try to carve out more breaks between meetings, and at least once a month will go for a drink after work with colleagues. Hybrid working has been a game-changer for me, a mix of the two helps me strike a good balance between being able to focus and get things done without being disturbed, building on in-person relationships where possible and making time for self-care.