Black History Month: Employers to prioritise racial equity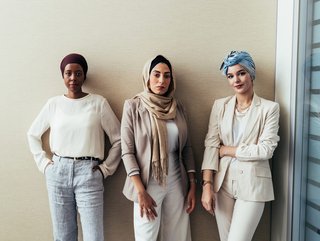 Binna Kandola, Co-Founder of Pearn Kandola discusses why employers need to prioritise racial equity all year round, not just on Race Equity Week
During Race Equality Week (February 6-12), thousands of organisations have been coming together to raise awareness and promote the importance of racial equality.
The week encourages people to come together and work towards creating a fairer and more equal world, free from discrimination and prejudice based on race or ethnicity.
To do so, organisations host a range of activities and events, such as public talks, workshops, exhibitions, and cultural celebrations, that focus on increasing understanding and promoting the value of diversity and inclusiveness in society.
Race Equity Week and beyond
2023 is set to be the biggest celebration of Race Equity Week yet, as numbers have steadily increased over the past two years. In 2021, more than 2,000 organisations took part in the first Race Equality Week, which increased to 3,500 organisations last year.
Organisations include AutoTrader, Dunnhumby and Network Rail, to name a few.
Yet Binna Kandola, Business Psychologist, Senior Partner and Co-Founder of Pearn Kandola urges that racial equity needs to be spoken about all year round – not just during Race Equity Week.
"There is still a long way to go in making race a topic that is discussed openly and empathetically in the workplace. For example, a panel of UN experts recently found that Black people in the UK are 'living in fear due to structural, institutional and systemic racism'. At the same time, our research found that in 2021, over half of UK employees reported that their organisation was not doing anything to promote racial equality in the workplace," Binna says.
Creating equitable workplaces
Discussions around race at work need to happen continually in order to create equitable environments. For example, by listening to the experiences of colleagues, having open dialogues on this emotive topic and creating an atmosphere which fosters trust, safety and respect for one another.
"Leaders also have an important role to play, taking accountability, fostering inclusive behaviours, setting an example when it comes to challenging stereotypical attitudes and being open to being challenged," Binna says. "These learnings can help to improve inclusivity in the workplace for everyone and create more sustainable DEI practices – addressing issues such as harassment, unconscious bias, and religious and disability discrimination, as well as race.
"We can all seize this opportunity to take a good, hard look at our own attitudes toward race, our responses to complaints and practices that may be perpetuating race discrimination within our organisations – and, importantly, ensure that these conversations continue to happen beyond this week."