NIKE announces Black Community Commitment grantees 2023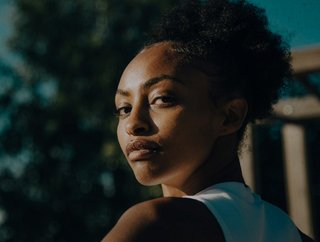 Credit: Nike, Inc.
NIKE, Inc. is to announce US$8.9 million in new investments across 53 national and local nonprofit organisations to address racial inequality in key areas
NIKE Inc. has announced a new investment worth US$8.9mn across 53 US nonprofit organisations, known as the 2023 Black Community Commitment Grantees.
The fund, which aims to provide education innovation, economic empowerment and social justice, was launched in 2020 after the murder of George Floyd.
A total of US$140 million was committed by Nike, Jordan Brand and Converse over 10 years to support organisations that address racial inequality through economic empowerment, education, and social justice.
Among these investments are partnerships with three new national grantees, seven renewed national grantee partnerships, and 43 partnerships across seven cities – all driven by the mission to create transformative change and help address systematic racism.
"On a personal level, to be able to do this work, it's a combination of my career up until now," says Karol Collymore, Senior Director of Inclusive Community for Social & Community Impact at Nike, Inc. "I think all of us as Black people bring part of ourselves to work, and this is a place where I can bring 100% of myself to work, 100% of my skills, talents, abilities, connections, drive to help everyone into this space that is really helping people who look like me.
"We have seven amazing teammates across our seven cities who are also doing this work, who are also Black Americans, who feel deeply affected by what happens here sometimes. And they're all constant professionals in philanthropy and community, in government, in corporate spaces."
The 2023 New National Grantees
As part of the scheme, Nike has partnered with three new national organisations that align with the company's three core commitments, BUILD, the Fearless Foundation and
National Coalition on Black Civic Participation. The three have a total of US$750,000 in investments across the grantees.
Education Innovation: BUILD, is a platform helping young students become entrepreneurs, by showing them how to become the CEOs of their own lives. BUILD is specifically targeted towards underserved high school students.
Economic Empowerment: Through education and sport, the Fearless Foundation strives to enrich the lives of children who survived sexual abuse transforming their lives. The foundation also works to advance the progression of people of colour by reducing racial inequities and providing access to capital.
Social Justice Reform: By increasing civic engagement and voter participation in Black and underserved communities, the National Coalition on Black Civic Participation aims to engage with people in all aspects of public life.
These three organisations join the renewed national guarantees: NAACP Empowerment Programs, The Goalsetter Foundation, All Star Code, Big Brothers Big Sisters of America, Pensole Lewis College of Business and Design, NAACP Legal Defense Fund and Equal Justice Initiative.