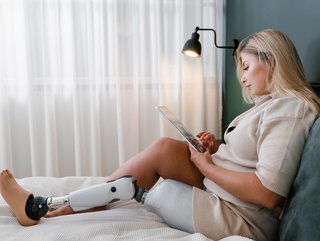 Looking to learn something new? We've rounded up our top podcast, app, video and book to help the March8 community thrive throughout February
Lucy Buchholz, March8's Editor in Chief, has rounded up her top picks for February. Whether you're looking to boost your business, overcome burnout, or create healthier habits, you've come to the right place.
With the burnout epidemic on the rise, we're all looking for new ways to find and keep our inner zen, while excelling in our careers. Physician and entrepreneur Liz Aguirre addresses how all too often we meet our professional goals, to be hit with waves of exhaustion, stress and burnout. Through her TedTalk, "End Professional Burnout: Become More Energized and Less Stressed", Liz discusses the many times she has reinvented herself throughout her life to overcome her feelings and how others can do the same.
If you're a business owner or budding entrepreneur, tune in to the weekly Black to Business to learn from some of today's top entrepreneurs, creatives, and industry leaders. Each episode features a different business and highlights new lessons for listeners, such as growing confidence, boosting social media presence, and creating unfiltered content, to name a few.
We've all felt vulnerable and unsafe at some point. Whether that's travelling home alone, exploring an unknown area or being the only woman on public transport, for example. But once we find ourselves in those situations, it can be difficult to know the best move to ensure your safety – maybe you call a loved one for reassurance? Or just keep your head down and pray you go unseen? Noonlight is an app which has been specifically designed to keep women safe. As it tracks your location, all you have to do in unsafe situations is open the app and hold down the button for four seconds. Once you're safe, you can enter your PIN to disarm the app, but if you meet danger, the app will automatically contact your local police department.
Waking up early. Hitting the gym five times a week. Cutting junk food from your diet. Launching your own business. Earning six figures. Whatever goal you wish to achieve, it's almost guaranteed that it won't happen overnight. Instead, you need to focus on getting 1% better each day, by learning how to build good habits and break bad ones.
Atomic Habits, authored by James Clear, discusses exactly how this can be achieved. Step-by-step, the book promises to help you achieve tiny habits that over time will help you become the best version of yourself.