Top 8 stories you may have missed over the festive period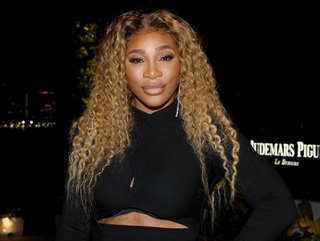 Credit: Getty Images/Dave Kotinsky / Stringer
While you were enjoying festivities with friends and family, you may have missed the news of these groundbreaking women making history
08: SheaMoisture is closing the racial wealth gap
In the US, the wealth gap between Black and white households stands at more than US$11tn – SheaMoisture is looking to change that. As the number one multicultural hair brand, SheaMoisture is reinvesting at least 1% of its net sales in the Black community. A recent report from the company shared that the brand has awarded US$10mn in grants, educational programmes, partnerships and donations to under-represented business owners.
07: Lizzo became the People's Champion
Music artist Lizzo was crowned People's Champion at the People's Choice Awards, and celebrated by asking 17 activists to join her on stage. Lizzo's mum, Shari Johnson-Jefferson presented her with the award.
During her acceptance speech, Lizzo said: "My mama ya'll! Umm, OK, so I'm going to be honest, when I first heard about this award I was on the fence about whether I should accept because, if I'm the People's Champ, I don't know a trophy for championing people. You know what I'm saying?
"I'm here tonight because, to be an icon isn't about how long you've had your platform, being an icon is about what you DO with that platform, and ever since the beginning of my career I've used my platform to amplify marginalised voices, so, tonight I'm sharing this honour, make some noise for the people ya'll!"
06: Sara Khadem stand with Iranian women
Iranian chess player Sara Khadem competed at the 2022 FIDE World Rapid and Blitz Championships without a hijab, to stand in solidarity with women in her home country. Sara, who is ranked 804 in the world and 10th in Iran, is now reportedly moving to Spain with her family to ensure her safety.
05: Mala Gopal Gaonkar created history
Indian-American businesswoman Mala Gopal Gaonkar made history when her firm, SurgoCap Partners, started trading with US$1.8bn on January 3. It became the largest debut of a woman-led hedge fund in history. Investment firm SurgoCap uses data science to invest in the idea that technology can enhance other business sectors, including healthcare and finance.
04: Support for women in the workplace
Sixteen organisations across England will receive a share of £1.97mn from the UK government to provide additional support to women experiencing reproductive health issues in the workplace.
Minister Helen Whately said: "We are supporting women experiencing reproductive health issues – such as pregnancy loss or menopause – to remain in or return to the workplace through the Health and Wellbeing Fund.
"We have already put women's health at the top of the agenda by publishing the first-ever Women's Health Strategy for England, but there's always more that can be done."
03: Equal pay bill for US women athletes
The House of Representatives has passed a bill to ensure that women athletes in the US receive equal compensation when competing at international events. The legislation was sparked by the United States women's soccer team, who campaigned for equal pay for many years.
"I want to thank heroes like Megan Rapinoe and Alex Morgan, who brought that case against US Soccer," Sen. Maria Cantwell said in a speech. "US women's soccer led the charge after winning the World Cup and making it clear to everyone that women athletes deserve equal pay."
02: Stephanie Linnartz becomes CEO
After a seven-month search, Stephanie Linnartz has been appointed as the new CEO and president of the sportswear brand Under Armour. Stephanie will leave her role as the president of Marriott International and begin her new role in February.
Stephanie said: "Under Armour is an iconic brand with a huge opportunity ahead. This company has immense energy and excitement, and I am committed to building growth while maintaining operational excellence.
"I look forward to joining the incredible team, partnering with Kevin and the board, and leading this amazing company into its next chapter."
01: Serena's new venture
Former tennis star Serena Williams is set to launch a new lifestyle brand, Will Perform, which will produce a range of tropical pain relief and muscle pain soothers. Serena has joined forces with Eric Ryan, to ensure the brand reaches success in the US$1bn industry.
Will Perform says: "We believe that performing our best starts with how we recover. And that recovery for your body and mind has a role to play each and every day. So, we've created a new way to think about and approach recovery: performance care. Solutions for morning and night. Proactive and reactive relief. Our product lineup has been created by and for athletes to offer fast pain relief and daily muscle care."