Elite tennis players to receive better mental health support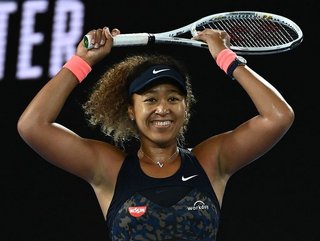 Credit: Getty Images/Quinn Rooney
The Women's Tennis Association and Modern Health have made a deal to equip professional tennis players with better mental health support
The extreme pressure that elite athletes face has become a growing topic of concern over the past few years, especially as individuals such as Naomi Osaka have openly shared their challenges. Last year, Naomi withdrew from the French Open, due to her struggles with depression.
A study shares that 42% of professional athletes met the criteria for at least one mental health disorder, which are mainly caused by high stress levels and training overload.
"I prioritise my well-being above everything and mental health is equally as important to me as the physical (if not more)," Naomi has shared. "Much like I work with a coach on my forehands and backhands, I work with an expert therapist."
To address this issue, The Women's Tennis Association (WTA) has partnered with Modern Health to produce a five-part video series to raise awareness of the mental health challenges that athletes face. In its most recent fundraising round, Modern Health was valued at US$1.2bn, and is backed by a number of venture-capital firms, including Founders Fund, Kleiner Perkins and Y Combinator.
Modern Health and WTA aim to destigmatize mental health problems among elite athletes, who face scrutiny from viewers, social media and peers. Although WTA has been providing mental health support to players for over two decades, the organisation is too small to support the needs of all the tennis players. The deal with Modern Health will help to bridge this gap, connecting players with access to clinicians and follow-up care.
Micky Lawler, president of the WTA explains that mental health is wrongly seen as a weakness, and it should be evaluated like every other part of an athlete's health.