Good news Friday, equal pay, Kristen Bell, New York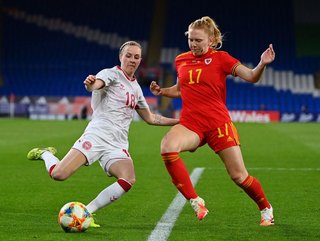 Credit: Getty Images/Dan Mullan
This week, we celebrate the Football Association of Wales passing equal pay, Kristen Bell's partnership with Hers & New York's stand against animal testing
Women's football - Together Strong
Men's and women's football teams in Wales will now receive equal pay when playing for their country. The new legislation will come into effect immediately after being certified by the Football Association of Wales (FAW).
Gemma Grainger, Wales' women's team manager, said: "I am really happy about the equal pay, it is about equality. We want our players to embody Together Stronger, the collaboration with the men's team is something we want to continue.
"Equality and making sure what we have here is equal is so important to us. The women's game is growing and will continue to grow."
Hers mental health ambassador
Actress Kristen Bell has joined forces with Hers, a health and wellness platform, to become the company's first mental health ambassador. Kristen will work with the brand to challenge the stigma around mental health and anxiety.
"Kristen's genuine personality and openness about her mental health resonate with people in a really honest and authentic way," said Hilary Coles, Co-Founder and SVP of Brand & Innovation, Hims & Hers. "Harnessing her influence and community, we hope to support people looking for a better way to take care of their anxiety and depression.
"In working with Kristen, we want more people to understand that mental health care doesn't have to be daunting, scary, or unattainable — trusted care is available right now."
Cruelty-free beauty
The state of New York, US, has recently banned the sales of cosmetics tested on animals, as part of The New York Cruelty-Free Cosmetics Act. New York is the tenth state to do so.
Linda Rosenthal, New York State assembly member, said: "Research methods have evolved, rendering unnecessary the requirement that animals undergo inhumane tests to help companies create a new mascara or shampoo."