How Jessica Alba built her sustainable beauty empire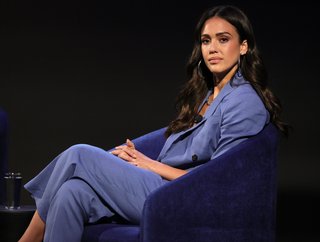 Credit: Getty Images/Dia Dipasupil/Staff
Clean, natural and sustainable: three words that perfectly describe Jessica Alba's make-up brand, Honest Beauty. Here's why we think you should try it
This clean beauty queen is on a mission to promote ethical beauty that's not only good for our skin, but for the environment, too. Jessica has therefore made sure that all of her products only contain natural, organic and non-toxic ingredients. In fact, Honest Beauty has an extensive list of 'no no' ingredients (2,500, and counting), so you can rest assured that you won't find any questionable chemicals.
"I love Honest Beauty's simple, yet effective product range," Julia says. "Both the skincare and make-up products contain a whole host of refined ingredients to protect and enrich the skin.
"The Hydrogel Cream is a must-have for prepping the face, leaving a nourishing, plump veil on the skin. The Cheek + Lip Balm enhances your natural lip and cheek undertones whilst instantly lifting the complexion with a healthy flush of colour.
"The Everything Primer Glow is a staple in my pro-kit because it's infused with illuminating mineral mica and hyaluronic acid to deliver a glowing, perfecting base for all complexions to ensure makeup lasts all day. Affordable, clean and sustainable; it's no surprise that this brand is a firm favourite within the beauty industry!"
How Honest Beauty is giving back
But Honest Beauty is so much more than just a make-up brand: Jessica has curated a collection of wellness, cleaning, homeware and children's products, too, all of which abide by the same all-natural principles. But one thing that really makes Honest Beauty stand out is that it's suitable for everyone hoping to live a clean, green lifestyle ‒ from infant to adult.
Giving back has been part of Honest Beauty's ethos since day one. Since launching in 2012, the brand has volunteered with over 50 different non-profit organisations, donated more than 3 million nappies to those impacted by COVID-19, and sent over 345,000 products for natural disaster survivors. Honest Beauty has also partnered with March of Dimes and Baby2Baby to continue helping mothers and babies.