How to negotiate your salary and ask for a pay rise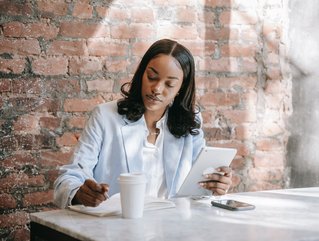 Credit: Pexels, Mike Jones
Starting a new job or feeling like it's time to increase your salary? Use these tips learn how you can successfully negotiate with your manager
Negotiating pay with an employer, whether that be future or present, can often make you feel awkward and uneasy. But before you go in for the kill, make sure you know the best way to approach your employer.
Start as you mean to go on
When going through the process of starting a new role, don't shy away from negotiating a starting salary. Lewis Lin, author of Five Minutes to a Higher Salary: Over 60 Brilliant Salary Negotiation Scripts for Getting More, says: "The difference between a $40,000 and $45,000 salary might seem inconsequential, but it can substantially impact what you make over the course of your career."
Negotiating your salary can often feel uncomfortable and slightly daunting, but nevertheless, it's a vital conversation to start as it can make a drastic impact over the course of your career. To open the conversation, consider asking questions such as, "Is there room to negotiate on the salary offer?" or "Is that the absolute top of the budget for this role?".
Self advocate
Demonstrate your value by keeping an in-depth record of your achievements. This can be achieved physically or digitally (or both) as a quick-and-easy way to reflect on your greatest accomplishments. When preparing to present these to your employer, try to see it through their eyes. What will impress them? Try to select achievements that make you stand out from your colleagues, and which also align with business objectives.
Focus on potential
It's widely reported that men are judged on their potential, while women are judged on their past performance. To overcome this, have a clear and detailed plan of what your future goals are and how you expect to achieve them, while of course highlighting previous achievements, too. You may also want to mention how your request may have a positive impact on the wider team and company, not just yourself.

Become a leader
Demonstrating strategic leadership skills is an excellent way to gain experience and show that you're ready to take the next steps in your career. This has been supported by various studies, showing that employees who demonstrate leadership skills are more likely to be promoted. Therefore, finding opportunities to do so can be few and far between, especially in large companies, so keep an eye out for tasks that require management or leadership skills. Likewise, you may decide to gain experience elsewhere, for example, by filling a board seat with a local charity, organisation or club.
Keep going
As women, asking for more can feel out of our comfort zone, so make sure you practice. Get feedback from friends and family so you feel your most confident self. A key piece of advice is to pay attention to your tone of voice and assess how you ask your questions. For example, instead of "I was thinking of a 5% pay rise" or "would you agree to 5%?" say "my proposal is 5% and this is why." Last but not least, resist the urge to fill the silence. When you've made your case, wait for the response.