How to press reset and find a new career path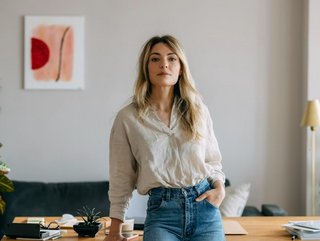 Credit: Getty Images
Work contributes to roughly 13 years of our lives, so it's important to know you're in a career. If you're not, it may be time to try something new
There are many reasons as to why you may be drawn to this article – maybe a career change is long overdue, or maybe, there's just a curious little voice in the back of your head that contemplates a new career every now and then.
But the truth is, career changes are more common than you may have originally anticipated, and there's a range of factors that lead individuals to explore pastures new. Salary increase is arguably one of the most obvious, with 39% of those who recently switched industries sharing that they did so to increase their wage.
Likewise, employees who feel that their managers or leaders are failing them are likely to stray to other industries in order to seek greater guidance and career advancement.
Since the COVID-19 pandemic, employees have been demanding more flexible working arrangements, for example flexitime and working-from-home perks. Employers that have been unable to meet this expectation are likely to cause employees to leave and find a career that better suits their schedule and lifestyle.
With this being said, making the decision to up and leave your current career – which can feel like a safety net for numerous reasons – can feel like navigating a minefield. But, luckily, we've compiled a list of tips to help you stay safe on the right path.
Understand there are no shortcuts
Choosing to venture down a different career path can often mean starting at the very bottom all over again, and although this may be frustrating (especially for those who have already climbed the corporate ladder), it's an essential part of the process.
Changing careers can more often than not require you to learn and adapt to a completely new industry, but it's important to remember that you're not alone. In fact, approximately half (52%) of American employees have considered making a career change in 2022 and 44% are already making the switch, according to a recent poll from Harris Poll.
So, although you may feel like you're several steps behind, understanding that choosing to explore a new career option is a common choice – one that takes time to grow.
Refine your skills
Moving into a new career will more than likely require a different skill set, so before you make any decisions, research the various ways in which you can contribute to your knowledge portfolio. By taking a few online courses or enrolling in a university course, you'll be able to bridge any knowledge gaps you may have, while showing your new employer that you're proactively trying to learn the new sector.
Although stepping back into the education sphere may feel daunting, 38% of undergraduate students are over 25 years old. Of these, 58% work while in education and 26% are raising families, according to data from the Lumina Foundation.
Rebrand yourself
Moving on from a career that isn't working for you any more can be viewed in a similar light to moving on from a past relationship – there comes a point where you need to let go. It's therefore important to reflect upon your mindset and the way in which you portray yourself, reinventing certain aspects to fit your new path more appropriately.
Consider how you're coming across, both physically and on paper. By mentally transitioning from one role to the next, you're likely to feel more confident in your new profession, which will shine through to employers. Investing time into your résumé and personal statements will also help potential employers connect the dots as to what you have been doing, what you want to do and why.
Expand your network
The old saying: "It's not what you know, it's who you know", couldn't be any more fitting for those who want to switch up their careers. Although you may have formed a strong network while in your law career, for example, if you're thinking about switching to something completely different, you will need to reach out and connect with professionals in that sector.
Although online networking is a great way to build a foundation network, visiting events (either physically or virtually) can help cement bonds and spark long-lasting connections. Engaging with other professionals in the field will enable you to obtain a firsthand understanding as to what a career in that particular sector is like, while also seeking advice and potential opportunities.
Make an action plan
Once you're ready to take a leap of faith, make a plan and stick to it. Changing career paths can often feel like you're waving goodbye to stability, but as long as you have put the necessary support systems in places, there's no reason to not proceed with caution.
Your action plan may include gaining work experience or volunteering in a relevant sector – in fact, work experience is likely to be of most value if it's paid and lasts for at least four weeks, according to Prospects.
Likewise, you may decide to focus on rebranding yourself and your skillset to ensure you are ticking the necessary boxes of future employers, while simultaneously challenging yourself to obtain extra knowledge.
Although these steps may seem small, it's important to take changing careers slowly and carefully to ensure you're making the correct decisions for yourself and the loved ones that you may support.