Jeanette Mwendwa Gitobu, empowering the next generation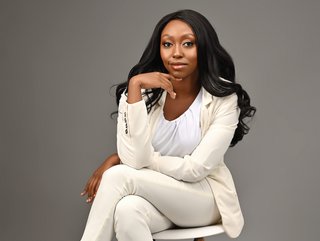 Shotbygib
From finance to oil and gas to renewable energy, Jeanette Mwendwa Gitobu shares how she changed the trajectory of her career to choose sustainable path
We only have 89 months until 2030 – the year in which the United Nations Intergovernmental Panel on Climate Change (UNIPCC) has set the deadline for gas emissions to be halved to avoid catastrophic impact on our climate.
If we don't collectively act to slow climate change, the impacts will be irreversible and devastating, affecting everyone around the globe. Jeanette Mwendwa Gitobu, Director of Women in Wind Global Leadership Program and Policy Advisor in Africa at Global Wind Energy Council (GWEC), has emerged as an inspirational leader, focused on encouraging others – especially girls and women – to join the renewable energy sector.
"If the world begins warming beyond 2°C, it's a death sentence for many countries, especially those in the global south," Jeanette shares. "As I'm based in Kenya, I'm incredibly passionate about climate change because I have skin in the game – it's not just my life on the line, but the lives of my future children, too."
As a renewable energy advocate, Jeanette is on a mission to not only fight the climate crisis but to also empower women to become the next thought leaders. To do so, Jeanette uses her voice and platform to spark discussions about the responsibilities each and every one of us has in safeguarding the planet, while helping individuals recognise and refine the essential skills needed to pursue a prosperous career in the sector.
Transitioning into the renewable sector
Although Jeanette has carved a successful career in the renewable energy industry, it wasn't the career she envisioned for herself when growing up.
"I had a huge drive and desire to enter the finance sector," Jeanette shares. "I grew up as a missionary child, meaning I lived in Cambodia for 17 years. I later secured a scholarship to pursue an undergraduate degree in New York State, meaning I was in an environment that promoted using finance as a solution to drive change in the world."
Jeanette loved the idea of making a difference through finance, so she decided to study a degree in economics, which opened doors for her in the private equity sector. "This experience greatly helped me arrive at where I am today," she says, "as it built on my analytic skills and strengthened my understanding of how we can work collaboratively to create change."
From finance, Jeanette moved to the oil and gas industry, before finally finding her feet in renewables. Having shifted careers twice, you may be wondering how she managed two successful transitions – but it was simple: networking. "I was never afraid to reach out to people I admired and ask to hear their stories and wisdom," Jeanette says. "They helped me navigate my way to finding my own success.
"One of the greatest pieces of advice that I received was: 'Every risk is a risk, regardless of what it looks like'. This has always stuck with me when I'm making big decisions, as I assess whether I'm willing to make certain moves considering both the good and bad consequences they may bring."
Other than seeking advice from professionals, Jeanette also encourages those considering transitioning into the sustainability sector to exercise their transferable skills. "When you're moving from one industry to another, it's best to equip yourself with a set of skills that can serve you across multiple industries," Jeanette says. "These could be soft skills – such as how you talk, present information or analyse documents – or you can also focus on technical skills, such as having a strong knowledge of the industry you're in. I always believe it's a combination of opportunity meets preparation."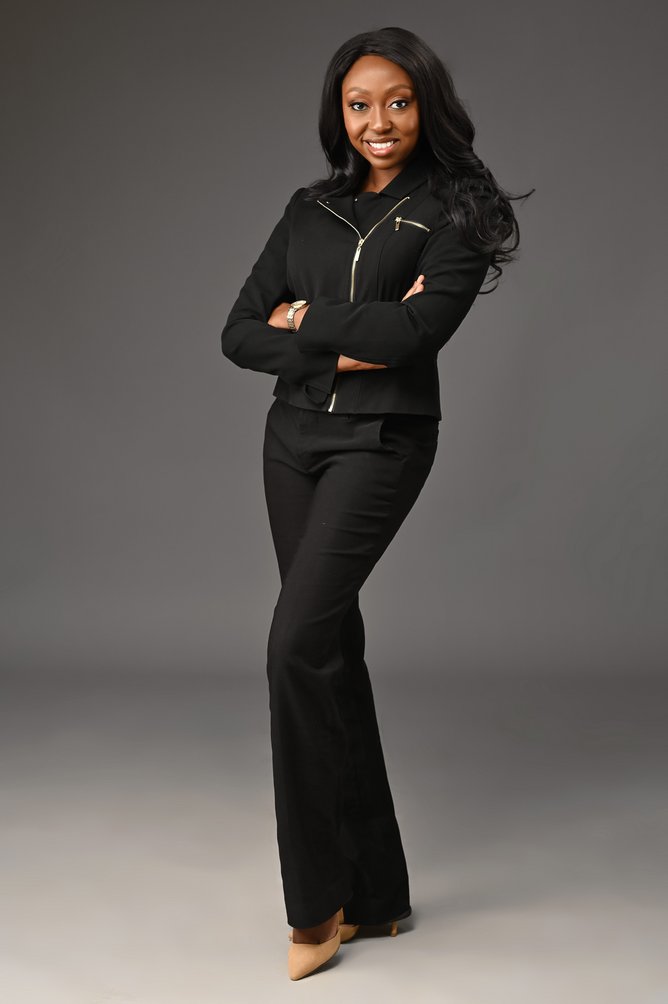 Shotbygib
Encouraging more girls and women into the sustainability sector
The opportunities within the renewable energy sector are immense. The Global Wind Energy Council market intelligence has recently projected that the wind industry alone will generate over 3.3 million new jobs between now and 2025.
"This is opening up an amazing range of opportunities for everyone," Jeanette says, "but I really encourage girls and women to pursue careers in this sector. It's an industry that will challenge you professionally to utilise all the skillsets you have, while also allowing you to make an impact on the world around you."
But what really motivates Jeanette is empowering the next generation. "Essentially, if we're looking to drive change, we need to empower the next generation," she says. "Young people need to be incorporated early on, to ensure they're able to step up and take full ownership of these projects when the time comes.
"To anyone considering transitioning to the renewable industry, my main message is that the wind sector welcomes you," Jeanette says. "There's going to be challenges that you have to overcome, but I can definitely say the support is there. That's exactly what we try to achieve at Women in Wind – to ensure we're cultivating an inclusive environment to encourage more women to join the sector.
"To achieve this, we provide mentorship and networking opportunities so women can drive their careers forward. Today, for example, I saw that one of the mentees from this year's cohort received a promotion – so there are definitely opportunities, challenges and help out there, but it's down to the individual to ask for what they need and to express interest in the industry."
"Climate change is a real thing," Jeanette continues, "and, through flying across the globe while growing up, I was able to see the effects it had first-hand on different countries. Although I didn't realise I wanted to pursue a career in the energy sector, I knew I wanted to emulate my parent's mission to have a positive impact on the world.
"Even now, I can look out the window here in Kenya and see that the rains are coming later and later. So, personally, my passion comes from being the change we want to see, and the only way we can do this is by each and every one of us doing our part."
"We have the mentality that climate change will never happen to us, but for the first time in human history, we can no longer project responsibility onto the next generation," Jeanette says. "There is no next generation if we don't all act now."