Meet luxury fashion and tech entrepreneur, Diaa Elyaacoubi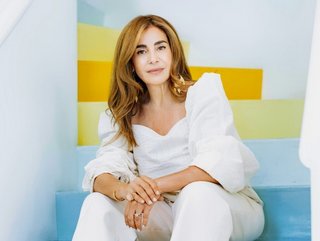 Diaa Elyaacoubi, CEO of luxury eCommerce platform Monnier Paris, is on a mission to merge tech with luxury fashion – we found out how she's achieving this
After earning a telecom and Internet engineering degree, Diaa Elyaacoubi soon entered the business world, starting many successful online and deep data startups that were later sold to companies such as Vivendi Universal and Computer Associates.
For the past 20 years, Diaa has worked as a software entrepreneur, board member, and investor, with a keen interest in new disruptions that affect business models and transform usage.
In 2020, Diaa acquired Monnier Paris, an e-retailer specialising in selling luxury bags, shoes and jewellery. Diaa is working to transform Monnier Paris into a tech company by integrating the ongoing revolutions in the luxury e-commerce customer journey and developing a service platform for brand partners, to assist them in embracing the new digital shopping era influenced by GenZ. This will be done through new channels such as live shopping, social selling, and web3.
We spent the day with Diaa to see how she was going about achieving this mission.
A day filled with eternal optimism
You mustn't lack ideas or enthusiasm as an entrepreneur. In the morning, our goal is to channel it and be effective. My morning routine consists of listing the five most important tasks for the day. This helps me focus on the actions I need to take to be successful throughout the day.
Similarly, life is a struggle in which success is basically an arithmetic concept, the aggregate of our small successes plus those of our small failures. That's why, in the morning, I recall all of my recent small victories and re-energise myself by considering how to progress in order to avoid repeating the small failures from the day before. In summary, an entrepreneur is an eternal optimist who leads by example.
My day begins at 6:45AM. with a 45-60 minute jog. My business day then begins with a business breakfast or an internal or even external meeting. I frequently have business lunches with brands or other partners (hence the morning jog).
I then return to my internal team meetings to analyse the most recent data trends and patterns. I then attend more meetings, everything from shooting campaigns, budget discussions or discussions surrounding tech.
These discussions are exciting because they are rich and current, such as fashion, sales trends, shopping habits, new use of social media or cutting-edge tech, and more forward-thinking such as web3, as illustrated by our Loyalty programme under discussion, which is based on play and earns.
My greatest joy as an entrepreneur comes from seeing the teams around me thrive, gaining confidence and taking pride to help resolve or overcome obstacles. Every day, I see a young employee grow in expertise or management grow in strength. This is my greatest source of pride and joy!
At the end of the day, I rush to a cocktail party with partners or friends, then return home to kiss my kids goodnight.
Overcoming the day's challenges
It is to maintain focus on the five priorities established in the morning while dealing with the numerous emergencies that are unavoidable during the day. In the current tech/digital and e-commerce, the power of a company is to be very connected with operations, its teams, and our challenges in order to measure the impact of the strategic decisions we make. To put it another way, the speed of execution and decision-making is determined by the management's exemplary nature. As a leader, I must remain engaged and available. Then during the day I may feel flooded by the number of topics to prioritise.
Disconnecting and calming the mind
I make an effort to spend time with my family and friends in order to disconnect and refresh myself with affection and new thoughts. When tensions are high, the mind, like the body, requires food other than business discussions to obtain the essential emotional spring. To overcome this, I light a fragrant candle, listen to jazz music, and sip an exquisite French wine.