Stronger together: Celebrating International Women's Day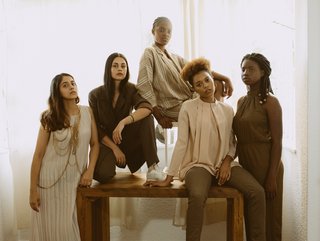 Stronger together
As today marks International Women's Day and March8's first anniversary, we pay thanks to everyone who has joined us on our mission of empowering women
Here at March8, we truly believe that we're stronger together.
In a world where we're still fighting for equal pay, racial equity, and LGBTQIA+ rights, to name a few, the workplace can often feel lonely. But we're here, striving for an equal world; a world where every voice is heard and every opinion matters.
Although we may not have the hard-and-fast answers, we do have one solution: connection. By connecting girls and women from different socioeconomic backgrounds, ability levels, cultures, countries, age groups, industries, and so on, we aim to make the world a better place – one woman at a time.
Of course, we would be unable to do so without the help of the amazing women who have connected with us to tell their stories, share their advice, and become inspirational figures for others. In doing so, we hope that no reader feels that they're facing these inequalities on their own. And if they do? They can come to us to be heard, supported and encouraged.
Time to reflect
Over the course of the last year, we've spoken to hundreds of women and allies that have discussed some of today's most pressing topics with us.
Back in our first-ever issue, which launched on International Women's Day 2022, we learnt simple steps to overcoming burnout with Kylee Hurrell, while understanding the true importance of net zero with Lucy Kirkup.
Since then, we've sought to challenge the way girls and women are perceived on social media with Amelia Sordell, Dr Joanna Silver, and Dr Anne Kearny-Cooke; we've discussed the gender disparities in the gaming world with Lauren Kaye and Lucy Rissik, women's health in the workplace with Haley White and Faye Farthing, and learnt confidence-boosting career tips with Esther Stanhope.
But we've also addressed topics that are often more difficult to discuss due to polarised opinions, lack of knowledge, or defensiveness resulting from shame, such as the gender data gap with Tova Leigh, the pink tax phenomenon with Nitasha Mehta and Sandra Witzel, and how to normalise conversations about racial equity in the workplace with Tony Nabors, Linda Calvin, Camille Dundas, and Amarachi Rachel Nwokoro.
Although we've still got a long way to go, we're confident in our cause and we know that together, we can achieve anything.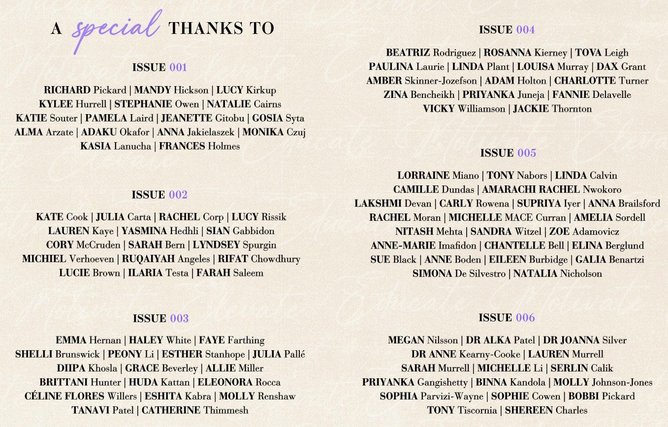 A special thanks