Top 10 ways to celebrate International Women's Day 2023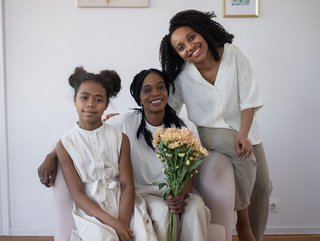 As International Women's Day 2023 will soon be upon us, make sure you know the best way to celebrate the day and support the women in your life
March 8th – more commonly known as International Women's Day (IWD) – is arguably one of the most important days of the year.
The United Nations predicts that we won't see gender equality for almost 300 years – so not even our children or our children's children will see true gender equity.
For this reason, we each need to celebrate IWD, to ensure we're playing our part in advancing equality, and helping to build a more inclusive and equitable world for all.
That's why we're sharing 10 easy ways you can elevate and show thanks to women on International Women's Day 2023.
10: Support female-owned businesses
Women business owners often face unique challenges that can make it difficult to succeed in the business world. For example, women-owned businesses often struggle to secure funding and investments, making it difficult to start or grow their businesses. Women are underrepresented in leadership roles and in many male-dominated industries, making it harder for them to connect with other women business owners and find role models. To help women overcome these hurdles, make sure you're supporting women-owned businesses to ensure they're receiving the support and recognition they deserve.
09: Educate yourself
To have reached where we are today, hundreds of thousands of women needed to come before us to overcome societal boundaries. Although we still have a long way to go before true equality is reached, take some time to learn about the pioneering women who came before us. This can be done by reading March8's Icons, attending our virtual event or attending online classes.
08: Show appreciation
Take the time to acknowledge the important women in your life, such as your mother, grandmother, sister, friend, or colleague. Write a note, send a text, or give them a call to let them know you appreciate them – after all, IWD is all about elevating others to ensure they feel empowered.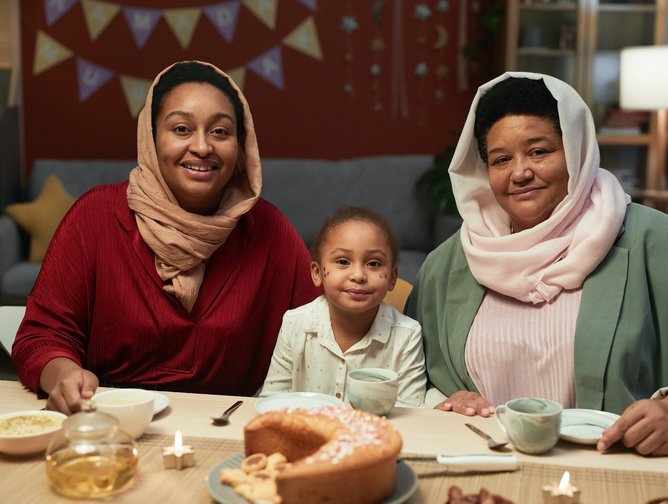 07: Start a Business Women's Network
Starting a business women's network (BWN) can provide numerous benefits for both the individual members and the wider business community. For example, BWN's can provide opportunities for professional growth and development, including workshops, mentorship programmes, and networking events, while supporting women through the unique challenges they face in the workplace.
BWN's can help promote gender equality and have a positive impact on the wider community by advocating for women's rights, supporting women-owned businesses, and encouraging women to pursue careers in business and entrepreneurship.
06: Improve your company's DEI
Assess your company's current DEI strategy by including a review of your policies, practices, and culture. Identify areas for improvement and develop a plan to address them. To do so, develop concrete, measurable DEI goals that align with the overall strategy and mission of the organisation. These goals should be reviewed regularly to track progress and adjust as needed.
05: Download a background
Is your diary filled with back-to-back meetings on March 8th? If so, head over to the International Women's Day website to download a virtual background. Choose from over 20 different designs that can be used to inspire colleagues and clients. You can also submit a screenshot of you and your colleagues using the background while doing the #EmbraceEquality pose.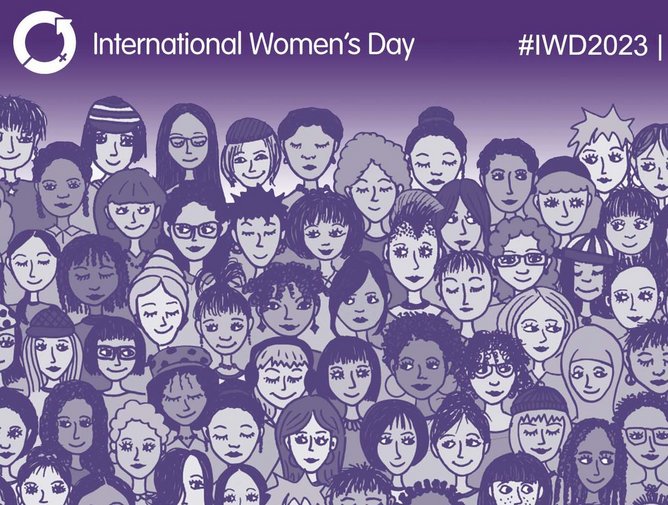 04: #EmbraceEquity
The theme of this year's IWD is #EmbraceEquity, so show your support by sharing a picture or a video on social media and using the hashtag. To pose for this year's theme, simply give yourself a hug to show your solidarity. You can do this with friends, family members or colleagues to raise awareness of the cause and to show your support.
03: Diversity training
Diversity in the Workplace training can help you gain a deeper understanding of the experiences and perspectives of individuals from different backgrounds and cultures, and help you build empathy and compassion towards others. Although diversity training spans a host of different issues, from LGBTQIA+ rights to racial equity, it's a great first step to recognise and understand the obstacles that many women face in the workplace.
02: Wear purple
Get into the spirit of the day by wearing the colour purple. Purple is associated with IWD because it symbolises women's dignity and courage. The colour purple has been used to symbolise women's rights and gender equality since the early 1900s when the Suffragette movement in the UK used it as a symbol of their cause. Since then, purple has become a symbol of the fight for women's rights and gender equality around the world.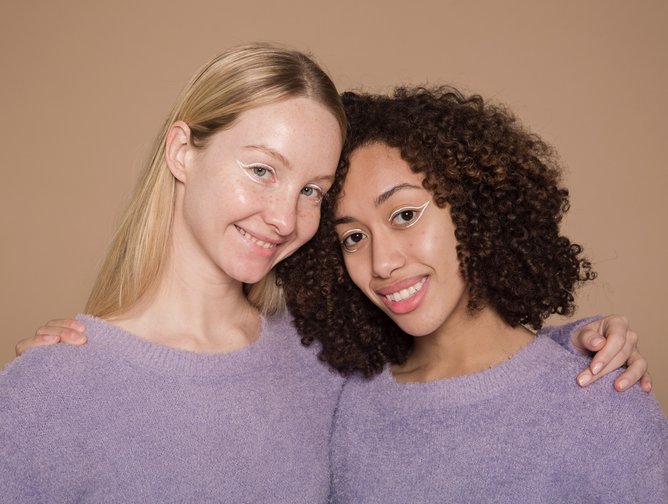 01: Join the March8 LIVE event
International Women's Day is fast approaching, so make sure you clear your schedule to celebrate to attend our March8's virtual event. We will be joined by 10 phenomenal speakers, including Chloe Gillard, Kirti Daryanani, Jenny Saft and many more, who will cover topics such as ESG, diversity and inclusion, and women's health.
The one-day event will empower you while enabling you to build long-lasting connections with like-minded women throughout the virtual event with AI-powered matchmaking. You will also gain insights into leadership, DEI, ESG and so much more.