Why have trust levels for women leaders dropped?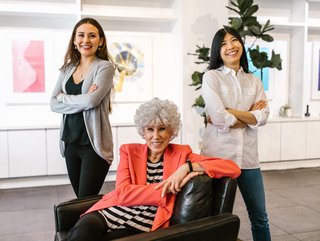 Societies' trust in women in leadership roles has dropped. We explore why as well as which country has become an emerging leader in equality
The Reykjavík Index for Leadership has found that trust in women's leadership has drastically declined over the past year.
The report looked at G7 nations (Canada, France, Germany, Italy, Japan, the UK and the US) and found that only 47% reported being "'very comfortable" with having a woman as CEO of a major company in their country. The previous year, the figure was 54%, demonstrating that trust in women's leadership has fallen.
Men were also found to be less trusting of female leaders, with one in 10 expressing that they would not be comfortable with a female CEO.
Why have trust levels for women leaders dropped?
Danna Greenberg, a professor of organisational behaviour at Babson College explains that the COVID-19 pandemic has hardened "old traditional assumptions" as women were forced to pick up the burden of added childcare and domestic chores. Danna, therefore, believes that this has caused a making "bias against women more socially acceptable".
She explains: "We may be entering a period of economic recession and that means a period of fear. Fear ignites us to move towards what we've traditionally been taught is safe and secure. And when it comes to leadership, that unfortunately still means men being in charge.
Which country is an emerging leader in equality?
The report also looked at G20 countries and included Iceland for the first time.
Iceland was found to be the most progressive country surveyed, with a 10-point lead over the next highest-ranking countries, the UK and Spain.
Iceland has emerged as a leader in equality, ranking highly in many other surveys, including World Economic Forum's Global Gender Gap 2021. In 2018, they also became the first country to enforce equal pay for companies with 25 employees or more.
However, there is still a gap in Iceland's views on women and men in leadership positions, with a gap between the Index scores of women (94) and men (91). The younger generation was also found to be more accepting of female leaders.
What is the Reykjavík Index for Leadership?
The Reykjavík Index for Leadership measures how equally men and women in leadership roles are viewed and trusted. Scores run from 0 to 100, with 100 meaning both genders are equally suited to leadership in all sectors.
The Reykjavík Index aims to see a score of 100 as the norm, meaning men and women would have an equal opportunity to lead in the workplace.