75% of business women credit mentors for their success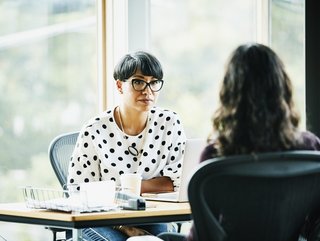 A recent survey conducted by One Poll for Office Depot shared that a larger number of female business owners credit mentorship for their workplace success
New findings suggest that 33% of female business owners were inspired to launch their small businesses to encourage other women to do the same, according to a survey conducted by One Poll for Office Depot. The survey consisted of 1,013 candidates — 505 women who identified as white and 508 as people of colour.
Of these women, a further 36% shared that they either have a female role model or mentor in the business world. Women of colour were also found 1.5 times more likely to have an influential figure in their business network than white women, with 42% sharing they have either a mentor or a role model. In fact, 75% of women surveyed believed that their mentor played a significant role in their success.
"It's no surprise that these survey results show mentorship, collaboration, and passion are critical to entrepreneurial success," said Zoë Maloney, Executive Vice President and Chief Human Resources Officer for The ODP Corp.
"Addressing such issues requires a commitment to raising awareness and then doing something about it. That's why we're spearheading programs like Elevate Together™, designed to help close the racial wealth gap, address systemic discrimination, and provide economic opportunities for Black- and Hispanic-owned small businesses."
Another comparison that can be drawn, is that 61% of white women said that they worked a day job in order to save up enough money to open their own business, compared to 71% of women of colour.
Over half of the women of colour believed that there weren't enough resources available to support their long-term goal of opening a business, highlighting that initiatives such as cash grants and marketing materials would help.
Zoe adds: "The growing number of women who have turned their passion projects into successful small businesses is incredible.
"Seeing female entrepreneurs come together to empower and mentor one another while developing the next generation of powerful female leaders is so inspiring and impactful."
Although 40% of the women surveyed are confident that some of the workplace difficulties they faced were due to race or ethnicity bias, and 73% shared the belief that it is easier for women to become successful today, than it was 10 years ago.