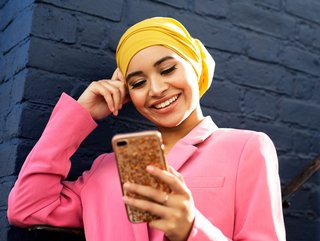 Life's busy. And when life is busy, it can be all too easy to fall into unhealthy habits and neglect much needed 'you' time.
Life's busy. And when life is busy, it can be all too easy to fall into unhealthy habits and neglect much needed 'you' time.
But by setting aside a few moments a day, your smart devices can help you to unwind and relax - and no, we don't mean by scrolling through social media. Here are our top 8 wellness apps that will help you recharge your batteries.
08: Best for mental health: Calm
Offering soothing sleep stories, mood check-ins, meditation guides and much, Calm is a must for anyone trying to find a little bit of zen. By asking you a few simple questions, the app is able to tailor a plan to suit your goals – whether that be to reduce anxiety, improve focus or rest a little easier. It has also been reported that 84% of Calm users who use the app five times a week saw an improvement in their mental health.
07: Best for reducing stress: Moodfit
Providing fitness for your mental health, Moodfit will equip you with all the tools, goals and insights you need to reduce stress levels and feel great. Moodfit understands that when it comes to mental health, there's no 'one size fits all' approach, that's why the app offers daily self care reminders, a gratitude journal, cognitive behavioural therapy and much more, to suit everyone's needs.
06: Best for sleep: Sleep Cycle
Stop hitting the snooze button and wake up feeling refreshed with Sleep Cycle. While you're blissfully in the land of nod, the app will calculate your body's perfect wake-up window, helping to banish those groggy mornings once and for all. It will also collect data on how peacefully you're sleeping, for example how deep or light your sleep is and the amount of time spent snoring.
05: Best for self care: Daylio Journal
In just a few taps, you can input your mood and daily activities to see how the two correlate on interesting graphs, charts and graphics. As a digital bullet journal, Daylio Journal allows users to track their moods while setting and measuring goals. One of our favourite features is the 'Year in Pixels', which shows the users moods over the whole year.
04: Best for happiness: Headspace
Teaching us to be kind to our mind, Headspace is the ultimate mindfulness app that will help you destress, find joy and get a better night's rest. With the goal of improving the health and happiness of the world, Headspace provides science-backed meditation and mindfulness tools to create life-changing habits. In fact, users tend to feel 14% less stressed in just 10 days.
03: Best for yoga: Glo
Taking a little time throughout the day to stop, relax and stretch can do wonders for your wellbeing. The Glo app offers over 40,000 on-demand yoga, pilates and fitness classes from a global network of world-class instructors, to help you feel better in your mind, body and soul. To get started, all you need to do is answer three simple questions and your programme will be personalised.
02: Best for tracking food: MyFitnessPal
Are you always hoping to improve your diet, but never have the time to do so? MyFitnessPal is a digital food diary that allows users to track what they eat. The built-in barcode scanner makes inputting food a breeze, and within seconds you'll see a detailed breakdown of the nutritional values. So whether you're counting calories or just trying to steer clear of those dreaded ready meals, MyFitnessPal will help to keep you on track.
01: Best for new beginnings: Happify
Take control of your thoughts and feelings by utilising the effective tools and programmes offered on the Happify app. The founding team understands that how you feel matters, so when you're feeling sad, anxious or stressed, pop open the app and work on breaking old patterns. Happify has been developed by scientists and experts in the fields of positive psychology, mindfulness, and cognitive behavioural therapy.