Top 8 women revolutionising the metaverse and web3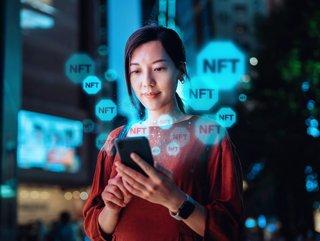 From blockchain to cryptocurrency, these women are paving the way for others by creating NFTs in the emerging web3 space
The world needs more women pioneering the world of NFTs, crypto and the metaverse, especially as a large portion of the space is occupied by white and male leaders. But we're happy to say that more women are getting involved with the industry by creating collections and building online communities. Here are our top eight women advocating female involvement in web3.
08: Cathy Hackl
Dubbed as 'the Godmother of the Metaverse', Cathy Hackl is a globally recognised tech futurist, and metaverse expert. She is also the CEO and Chief Metaverse Officer of the Futures Intelligence Group, a leading consultancy group working with some of the biggest brands on metaverse growth strategies, gaming, NFTs and how to extend into virtual realities.
07: Simone Banna
The founder of NFT online community Black Friendly Hotties is on a mission to empower Black women to explore web3, by expanding their networks and creating more. Simone Banna said: "The opportunity for Black women to have [an] impact in crypto and web3 and NFT specifically is really around the ability to build. We don't need to be passive investors."
06: Bridget Greenwood
As the founder of Bigger Pie, Bridget Greenwood works to support women in blockchain and emerging tech. Highlighting that women represent less than 10% of those in sector, the organisation aims to shine a spotlight on the women pioneering #WomenInBlockchain. She also joined forces with Dr. Amber Ghaddar to co-found The 200Bn Club, an initiative helping female-led start-ups match with investors.
05: Iris ten Teije
As a co-founder of Koia, a platform for consumers to buy, trade and collect fractions of iconic assets, Iris ten Teije is urging women to get involved with web3 and the metaverse. "We have a major gender pay and gender wealth gap and as trillions of dollars of value will be created in web3 over the next decade. I want women to benefit from that as much as men to get closer to true gender equality," said Iris.
04: Krista Kim
Krista's work explores the concept of digital consciousness, and aims to empower other female leaders hoping to succeed in the metaverse by uplifting others. "Beauty and inspiration will win in the metaverse," she says. "We will be sovereign individuals with greater opportunities for all to participate economically and have digital ownership through NFTs and DAOs."
03: Ariana Waller
Passionately telling women, "We need you in this space", Ariana is encouraging more women to get involved in web3, while also sharing their stories to influence others to join. Otherwise known as Ariana The Techie, Ariana is also the founder of Mueshi, a marketplace to buy, sell, and fractionally purchase fine art NFTs.
02: Caroline Hughes
As the CEO of the award-winning consumer fintech company Lifetise, Caroline is busy building the first fintech metaverse to allow users to understand and gain access to financial products across TradFi and DeFi. For the past two years, Caroline has been named as a Rising Star and Senior leader on the Innovate Finance's Women in Fintech Powerlist.
01: Simone Berry
With nearly two decades of experience in the fashion industry, Simone is now focused on bringing fashion to the metaverse. She said: "I want us to be part of the conversation — part of the build. We're never going to live in this kind of idyllic situation [in] our society where there is no racism, no sexism, no misogyny, but if we are creating these virtual worlds, we can do it in a way where more voices are being heard."