Top 8 podcasts to teach you more about sustainability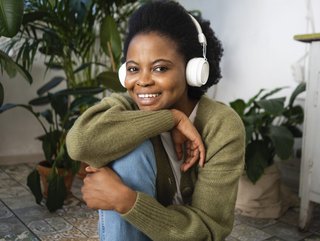 Credit: Getty Images Westend61
As all eyes have been on COP27, you may be wondering how to learn more about sustainability. That's why we've rounded up our top 8 educational podcasts
Although COP27 has come to a close, the burning questions around sustainability still remain. That's why we're sharing our top 8 podcasts, which will help you develop your understanding of sustainability.
From activism to diversity to mental health and wellbeing, these podcasts offer a wide scope of different perspectives on the sustainability movement and how we can each get involved. Give them a try when you're out for your daily walk or run, or even just in the background as you cook food or take a bath. There's plenty more to learn about sustainability for all of us.

8. Ecosia
Predominantly known as the search engine that plants trees, Ecosia also has a podcast that educates listeners about their reforestation projects around the world. Only 11 episodes have been released so far, but they're a great source of information on a variety of sustainability topics. Episode 7, 'How to stay sane in the age of climate change', will be a welcome listen to anyone who has experienced eco-anxiety in the face of constant reminders of the climate crisis.
2. Outrage + Optimism
Outrage + Optimism promises to cover the latest news on climate change in a more engaging and truthful way than the media. While environmental and sustainability issues are a seemingly ever-growing weight on the world's shoulders, this podcast shows people that they have the power to make change – the crisis isn't over, and we still have time to save the planet. Each week, hosts Christiana Figueres (founder of Global Optimism and former UN Chief), Tom Rivett-Carnac (co-founder of Global Optimism) and Paul Dickinson (Chair of the non-profit charity CDP) interview special guests who share their wisdom on finding the balance between outrage and optimism. Their most popular interviewees so far have been David Attenborough, Greta Thunberg and Richard Curtis, but the podcast has also given the spotlight to less well-known environmentalist figures like Manish Bapna and Vanessa Nakate.
1. Sustainable Business Covered - The edie podcast
Created by business media brand edie in 2016, in at number one is the bi-weekly Sustainable Business Covered podcast spreads the word about people and companies that are transforming the future of business through sustainability projects. There's no question that we all have a part to play, but edie believes that achieving a sustainable (low-carbon and resource-efficient) future depends on collaboration and innovation. In each episode, hosts Luke Nicholls, Matt Mace and Sarah George interview individuals to celebrate the sustainable achievements made by themselves and their companies. For example, investigating 'How do we make the circular economy a reality?', the team interview Upcircle Beauty Co-founder Anna Brightman, Allbirds' Director of Material Innovation Romesh Patel, and Cisco's Director of Circular Economy Katie Schindall. The edie podcast covers a variety of topics in a way that introduces listeners to niche areas of sustainability in a business (like fashion, catering, or law) they otherwise may never discover.