3 Emmy 2022 speeches that ooze confidence and elevate women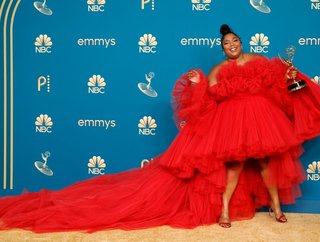 Credit: Getty Images/Frazer Harrison
Award ceremonies showcase some of the most talented women on the planet, by providing them with a platform to influence and inspire other girls and women
The 74th Primetime Emmy Awards 2022 went off with a bang, with a number of high-profile names taking home the all-important golden award.
But during their acceptance speeches, many winners took the opportunity to celebrate their victories, while showcasing that they're proud to be women. These, are our three favourite speeches of the night.
Lizzo for Competition Programme in Watch Out For The Big Grrrls
We all know and love Lizzo for advocating Black women and body confidence – and during her Emmy 2022 acceptance speech, she did not disappoint. "I need all the big girls to come to the stage right now," she shared, as she was handed her award.
Lizzo, who was also named 'best dressed' of the night for her red Giambattista Valli dress, continued to explain that she has become the role model she wishes she had herself as a young girl.
She said: "When I was a little girl, all I wanted to see was me in the media. Someone fat like me, Black like me, beautiful like me. If I could go back and tell little Lizzo something, I'd be like, 'you gonna see that person, but b***h, it's gonna have to be you."
Sheryl Lee Ralph for Supporting Actress in a Comedy Series in Abbott Elementary
The former Dreamgirls star is being praised for delivering one of the 'best Emmy acceptance speeches of all time' – and after grabbing the mic and singing and the top of her voice, we can understand why!
Sheryl, who wore a stunning black high-slit gown designed by Brandon Blackwood, won her award for her role as Barbara Howard in ABC's freshman hit Abbott Elementary.
During her speech, Sheryl sang: "I've been singing that song for years because I think of myself as an artist, as a woman, and especially as a woman of colour, I'm an endangered species. And I don't sing any victim song. I'm a woman. I'm an artist, and I know where my voice belongs."
Jennifer Coolidge for Supporting Actress in a Limited Series in The White Lotus
The Legally Blonde actress won her first ever Emmy for her performance as Tanya McQuoid in the comedy-drama show White Lotus.
Keeping her speech real and honest, Jennifer shares: "I took a lavender bath tonight, right before the show, which made me swell up inside my dress. I'm having trouble speaking."
Before reciting 'thank yous' to a number of names scribbled on a piece of paper, Jennifer mentions that she: "didn't expect this to happen."
Yet her comedic speech took an interesting turn when music – which was meant to play as she left the stage – played before she had finished. With bold confidence, Jennifer several times repeated 'wait, hold on,' to ensure she was able to say everything she had planned. She then embraced the loud music and busted a few dance moves.