35% of businesses are "wellbeing washing", study finds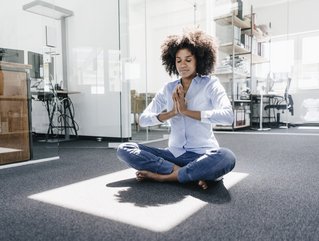 Credit: Getty Images/Westend61
Although many businesses publicly support employees' mental health, a recent study by Claro Wellbeing has suggested that "wellbeing washing" is on the rise
Seven in 10 workplaces report celebrating Mental Health Awareness day, yet only one-third of employees felt the mental health care from their employer was good or outstanding, according to research from Claro Wellbeing.
In addition, 35% of businesses are "wellbeing washing" – the idea that they publicly state that they support employees' mental health, yet fail to actually do so internally.
"With the cost-of-living crisis, we know that many employees may be experiencing increased pressure, stress, and anxiety as we approach the winter months," Emma Gage, Wellbeing Campaign Manager at Business in the Community says.
She continues to explain that increased pressure and workload is likely to negatively impact individuals' mental health while ensuring there are adequate policies in place to support those struggling through the cost-of-living crisis.
Why employees feel wellbeing washed
By surveying 1,000 employees, Claro found that although 35% of employers celebrate mental health awareness on social media, only 30% felt their employer was actually 'considerate' of their individual wellbeing.
As a result, only 44% were offered counselling from their employers, 49% were offered a helpline and 39% had access to a mental health first aider.
Chief Executive of Mental Health First Aid England Simon Blake highlights the importance of prioritising employees' mental health. He says: "This recognition was accelerated by Covid and there is much to be celebrated, but the sad reality remains that more needs to be done.
"Strategic leadership and visible commitment to wellbeing, an inclusive culture where people feel they belong, line managers who can have good quality conversations, and mental health first aiders are all part of the mix.
Dannielle Haig, Principal Business Psychologist at DH Consulting, echoes this, by highlighting the importance of leaders setting positive examples. She says: "Show your team that it's okay to look after your wellbeing and encourage others as well.
"Communicate, share the wins and the losses, and build a team community".