60% of women in STEM careers inspired by role models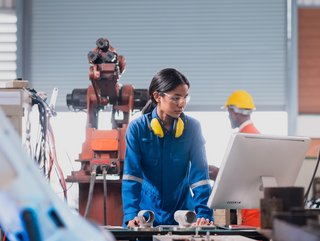 Credit: Getty Images
Although the number of women in STEM sectors is on the rise, progress remains slow. Girls therefore need greater exposure to female role models
The recent push to encourage more women to join STEM sectors hasn't gone unnoticed, and although slow, progress has been made. On average, girls outperform boys in science tests, according to research, and women's enrollment in STEM courses has risen by 6% each year.
One of the main ways in which we can support and encourage girls to continue with STEM industries, is by providing more female role models. Role models have been shown to be more important to women than men, as research commissioned by CWJobs found that 60% of women working in STEM careers have been inspired by role models, compared to only 46% of men. For women working in tech, role models are even more important, as 64% report being inspired by a role model to pursue their career, compared to only 47% of men.
Female-led, retail technology startup Slip has previously shared that a woman interviewing for an internship felt that she lacked female role models as she did not have any tech lectures held by women.
"As a female founder of a tech start-up, I'm passionate about encouraging more women into STEM subjects and careers," said Tash Grossman, Co-founder and CEO of Slip. "The best way to promote more women in tech is within the education system and to provide students with female role models. The current education systems allow women to feel that tech is an inaccessible industry for them to thrive in – we need to change this narrative and encourage female empowerment in this space."
How do the percentages of women in STEM differ across the globe?
Globally, we need to encourage more girls and women to join STEM sectors, but recent research has suggested that some countries have much lower rates than others.
Georgia has been named as the country with the highest number of female STEM workers (55.6%), followed by Mongolia (52.6%) and Kiribati (51.7%), according to global research conducted by The International Labour Organisation. In contrast, countries at the bottom of the list and therefore need the greatest improvement are Niger (9.8%), United Arab Emirates (15.4%) and Pakistan (18.9%).
The data also showed that in the UK, only two-fifths (40.1%) of the STEM workforce are women, with the US holding an even smaller percentage (28%). However, Slip shared optimistic data, showing that the number of online searches for women working in STEM sectors have increased by 223%, over the past six months.