8 minutes with Rebecca Bezzina, MD of R/GA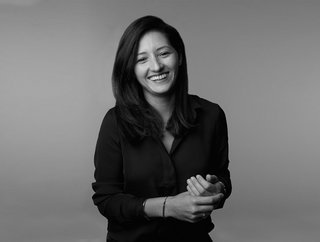 Rebecca Bezzina
After moving from Sydney, Australia to London, UK, Rebecca Bezzina shares what life is like as Managing Director of R/GA
Rebecca Bezzina is an Aussie who worked in the creative and tech scene in Sydney for most of her life. But in 2019, she waved goodbye to the land Down Under and said g'day to England to lead the R/GA team in London.
Rebecca has an entrepreneurial spirit that just won't quit, and she loves building stuff from scratch and bringing teams together. She's been enjoying the creative advertising industry for almost 20 years now and still believes there's always something new to learn and amazing brands to partner with.
We caught up with Rebecca to hear more about her phenomenal career success.
Hi Rebecca, please tell us about your role at R/GA?
R/GA is a Global creative innovation company and I lead the business here in the UK. Our purpose is to combine technology and creativity to help build businesses and brands for a more human future.
We do this by creating meaningful and memorable experiences – in the form of new products and services, brand strategy and identity work, and connected communications. I have an amazing bench of talented people we bring together to solve complex business problems and provide impactful solutions for our clients.
We work with global brands across different sectors such as Nike, Allianz, Moncler, Google and Lego.
As Managing Director, I have the responsibility to drive the overall business strategy, ensuring we have the right model, are producing world-class work and, importantly, creating the right inclusive culture and environment where people thrive and are empowered to do the best work of their careers.
How have you found being a woman in the tech industry?
To be honest, I have never really thought about being a "woman" working in tech, and have always just seen myself as a person in our industry like everyone else. I have always tried to apply myself, be confident and learn as much as I can along the way.
I also like to think I've been very proactive and smart about getting some great mentors around me throughout the years – that's critical to bring in outside thinking and inspiration. I now try to offer myself up as a mentor to help pass on some of those learnings to others working in our sector.
What have been the greatest barriers you've overcome in your career?
The greatest barriers to overcome are often ourselves. I believe success in business is largely a mental challenge, and how you become really good at navigating self-doubt is critical. Having belief in yourself and believing in your convictions is not always easy, but by surrounding yourself with a team who challenges and inspires you in equal measure, can help you overcome the fear of failure.
Likewise, what have been your greatest career successes?
The thing I love the most is watching people grow and really come into their own. I love seeing the individual journeys of development that people have, there is nothing more rewarding than this in the job.
From a pure achievement perspective, I would also say I am extremely proud to have to lead the R/GA London business to win Global Digital Innovation Agency of the Year from Campaign Magazine in 2020, especially coming out the other side of the pandemic. And last year our incredible team won the Grand Prix at the Cannes Lions Festival of Creativity, the highest industry award in our industry, for our NikeSync work for Nike.
Awards don't define success, but they offer up a great moment to collectively celebrate hard work as a team together.
What advice do you wish you could have given to your 15-year-old self?
I would say to myself: 'Trust your instincts and it can be a powerful asset, and also just go for it'. We often question things so much and sometimes talk ourselves out of things. It's also important to combine energy and empathy into business decisions – you won't get it all right but the learnings will often help you more than the successes.
What would you say has been the secret to your success?
For me it's been a lot of hard work and determination above everything else, but also combined with two core things. Firstly, treating everything like it's your own business that is on the line. My approach to leadership has always been to make all my decisions, for my team and my clients, as if my house is on the line. That mentality means you're accountable, you're considered and you don't just take things for granted or at face value.
Last of all, it's about just being your authentic self. I have always been myself and have been lucky enough to be encouraged to be myself in the places I have worked at and the roles I have had. This helped give me the confidence to get involved in discussions and have a point of view. Also for me, being authentic and having empathy go hand in hand and in my role - as ultimately the people and relationships side of business is the most important.